Notícies
> 27th edition of the Communications Night
27th edition of the Communications Night
24 March 2022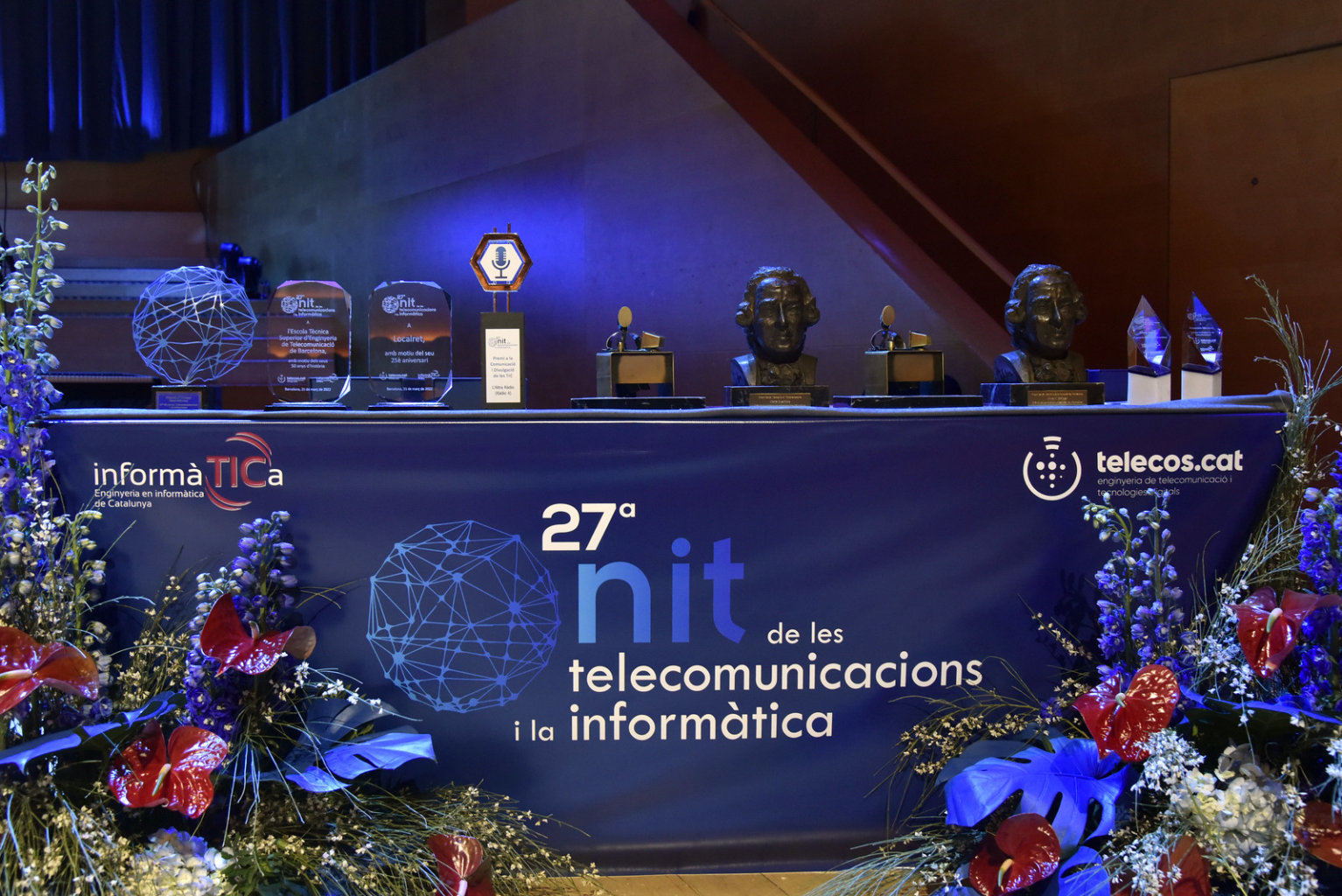 The Barcelona Auditorium hosted the 27th Nit de les Telecomunicacions i la Informàtica on Monday. The event, popularly known as La Nit, is an unmissable event for the ICT sector. It brought together more than 900 professionals and representatives of companies, administration, entities and institutions from the technological world.
La Nit gave out a series of awards to the most outstanding personalities in the country's technological and digital sphere. Ramon Pallàs, professor and lecturer at the School of Telecommunications and Aerospace Engineering of Castelldefels, received the Honorary Award.
The Salvà i Campillo (for Anna N. Schlegel), Alan Turing (for the Hugo Project) and Joan Clarke (Mercè Buxadera) awards were also presented.
The Catalan Association of Telecommunications Engineering and Digital Technologies (telecos.cat) and the Official College of Computer Engineering of Catalonia were the organisers of La Nit, with the support of the Fundació .cat as official partner.
If you want to watch the event, you can see it below.