Notícies
> Blocking .cat websites: a matter of fundamental rights and Internet neutrality
Blocking .cat websites: a matter of fundamental rights and Internet neutrality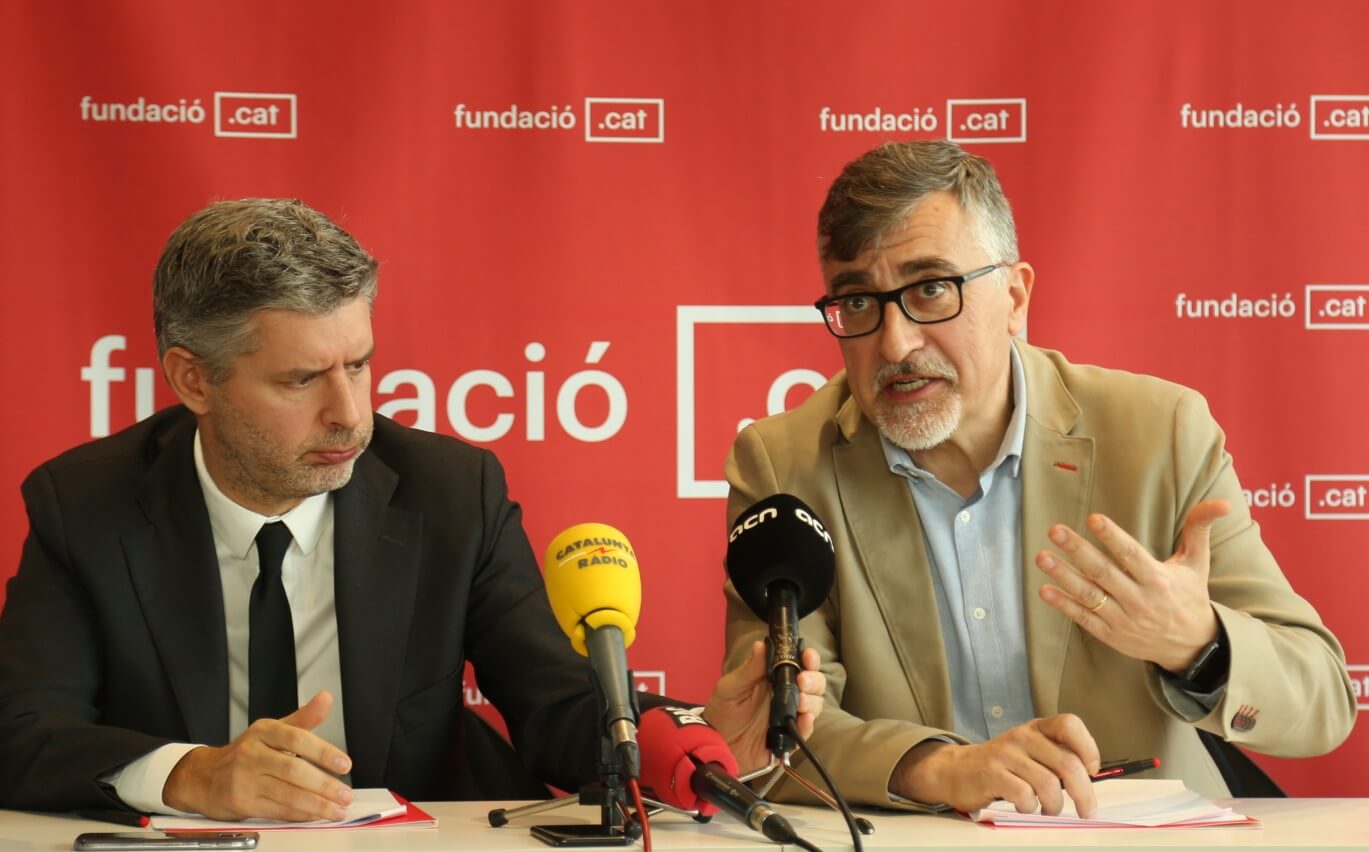 The puntCAT Foundation appeared before the National Court to find out the reasons for blocking the tsunamidemocràtic.cat website
Manuel García-Castellón, Judge of the National Court, ordered in October the blocking of the Tsunami Democràtic website, registered with the .cat domain, which has no information on the Judge's actions to justify this decision. The gag order ruled by the head of the Central Court of Instruction No. 6 of the National Court allows investigators and the judiciary to act without providing information on the process, while access to this website is restricted.
In view of the lack of transparency of the judiciary, the puntCAT Foundation has issued a request to Judge García-Castellón regarding the motivation of a blockade that could violate freedom of speech, in the first instance, and the principle of technological neutrality. Lawyer Andreu Van den Eynde, who the puntCAT Foundation has entrusted with the coordination of legal defence, says that, although the Spanish court may not disclose the details of the investigation or the names of the people investigated, it could explain in general on which elements the measure against a .cat domain is based.
With this request, Van den Eynde emphasised, the National Court is given the opportunity to provide its reasons, hence allowing the legal team to analyse the court decision. Based on this information, the puntCAT Foundation could assess, firstly, if the rights of the involved entity and, secondly, if digital rights are affected. Otherwise, "we must enquire what other legal channels there are: perhaps the European Union, which should clarify if the blockade is in accordance with its legal standards," the lawyer said.
Carles Salvadó, President of the puntCAT Foundation, considered during a press conference on behalf of the entity that the ruling affects the operation of a .cat domain, the solvency of the Foundation and, along with Van Eynde, understands that it jeopardises Internet neutrality. "This has nothing to do with a website content, but with the power of a State to restrict the Internet," the lawyer remarked. Salvadó also said that this requirement should help prevent such exceptional measures from becoming the norm.
Precedent cases and future
To find a precedent case of this exceptional measure affecting other .cat domains, we must go back to the ruling of the Supreme Court of Justice of Catalonia (TSJC), which in September 2017 ordered the blocking of more than 140 websites that supported the referendum of 1 October. These websites included those of the Catalan National Assembly (ANC) and of the Pirate Party, both recorded with a .cat domain. The approval of Royal Decree-Law 14/2019, according to which urgent measures were taken by the Spanish government in November for reasons of public security in the field of digital administration, could further extend the exceptionality. At present, the puntCAT Foundation offers its domain to 109,000 users.