Notícies
> CPNL and puntCAT encourage measures designed to extend the use of Catalan in local businesses and enterprises
CPNL and puntCAT encourage measures designed to extend the use of Catalan in local businesses and enterprises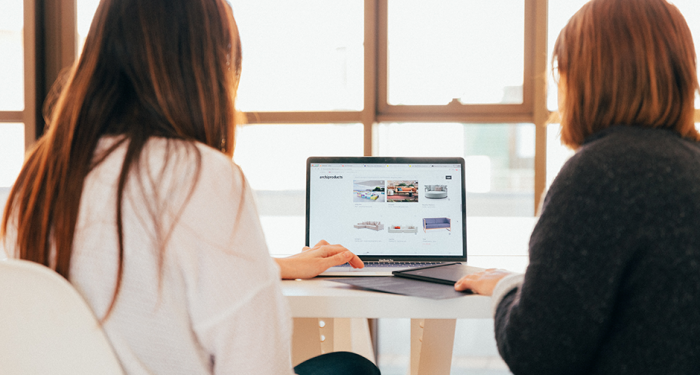 Joint awareness-raising sessions are the main focus of the collaboration agreement
The president of the Consortium for Linguistic Normalisation (CPNL), Ester Franquesa, and the president of Fundació puntCAT, Carles Salvadó, have signed a collaboration agreement designed to encourage the use of Catalan in digital environments in local businesses and enterprises.
The objective of the agreement is to increase the presence of Catalan in business websites  by means of joint awareness-raising sessions of an informative as well as executive nature, with a particular focus on online linguistic resources.
In order to achieve this, the Consortium for Linguistic Normalisation has expressed its commitment to coordinating the awareness-raising sessions from the 22 linguistic normalisation centres distributed throughout the territory in addition to providing the technical personnel required to increase awareness regarding online linguistic resources.
For its part, Fundació puntCAT will facilitate the materials and equipment necessary for the joint sessions to take place throughout the territory.
Collaboration on the development of the awareness-raising sessions between the Consortium for Linguistic Normalisation and Fundació puntCAT will begin to materialise in the form of pilot tests programmed for 2019 in Tarragona and Vendrell.
Other successful collaborative experiences
This is not the first joint action involving the two organisations. In 2017 and 2018 Fundació puntCAT promoted the project elteunegoci.cat with the support of the General Directorate for Linguistic Policy and the collaboration of CPNL, and with the aim of promoting the online presence of local enterprises via a domain .cat which, in turn, will help normalise the use of Catalan on the internet.