Notícies
> Goita què fan, ara! – a new entertainment aggregator in Catalan
Goita què fan, ara! – a new entertainment aggregator in Catalan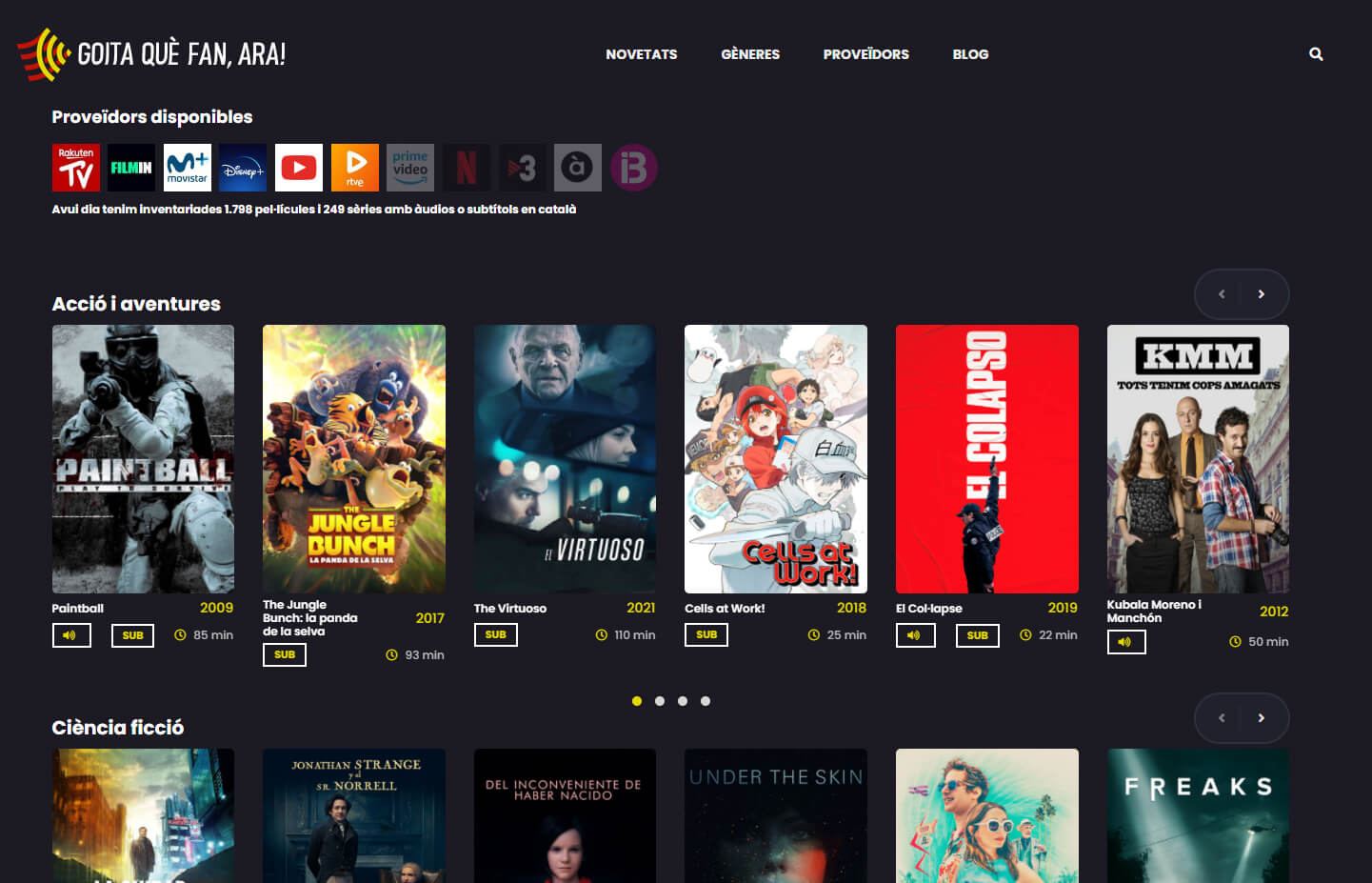 A group of people has created Goita què fan, ara!,
a website that lists the series and films available in Catalan on the main video-on-demand platforms. Pay attention: do not confuse with Guaita qué hacen ahora, La Trinca's historic comedy show on TV3.
In the heat of controversy over the law that should shield the presence of Catalan in these streaming services, this September saw the launch of this new initiative that aims to provide any support to those who want to be entertained in Catalan.
The Goita què fan, ara! catalogue currently includes 1,811 films and 249 series as originals, dubbed or subtitled in Catalan. You can find series or movies from some of the main video-on-demand platforms: Rakuten, Filmin, Movistar+ and Disney+.
Considering that the project has just started, they will be adding more and more material in Catalan, as their intention is to expand the number of platforms they work with.