Notícies
> IMPACTE! film festival launches its online programme
IMPACTE! film festival launches its online programme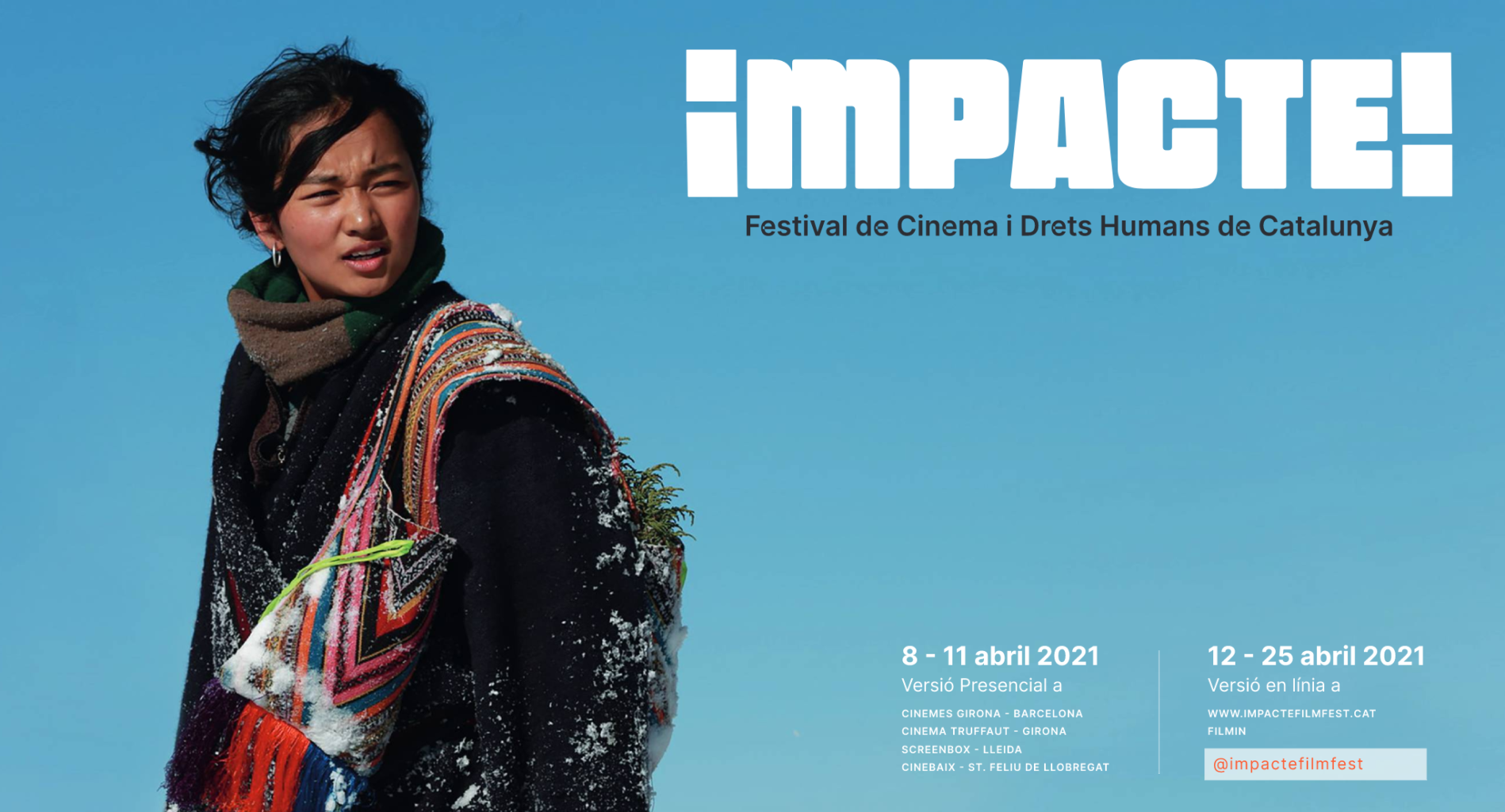 From today, 12 April, until 25 April, you can enjoy online the film offer of IMPACTE! Film and Human Rights Festival of Catalonia. This is a new space created by the Association Impact, Cinema and Human Rights with the aim of making an impact through cinema and generating a rich debate on human rights and social justice.
Although the in-person screenings took place between 8 and 11 April, from today IMPACTE! is transferring its programme to Filmin and the festival's website. So, from home you can see the entire festival line-up.
The festival aims to have an impact on citizens, motivate social awareness and stimulate actions that reinforce democratic coexistence, social change and global justice. It does so through the themes of the chosen films: the imbalances of today's world, crossed and accelerated by the pandemic, highlighting injustices and addressing solutions through debate, empathy, a critical view and commitment.
It is because of this critical will that IMPACTE! presents a series of parallel activities of great interest. One of them, the debate 'Death Penalty', will take place this afternoon on the festival's Youtube channel and will be attended by the directors of the films on the death penalty L'execució, Primer de Novembre and Iranian Lives Matter.
IMPACTE! has the collaboration of Aministia International, and the Fundació. cat is the main digital sponsor.