Notícies
> The days of the Catosfera 2020 are coming
The days of the Catosfera 2020 are coming
PLACE
Online sessions on the Catosfera website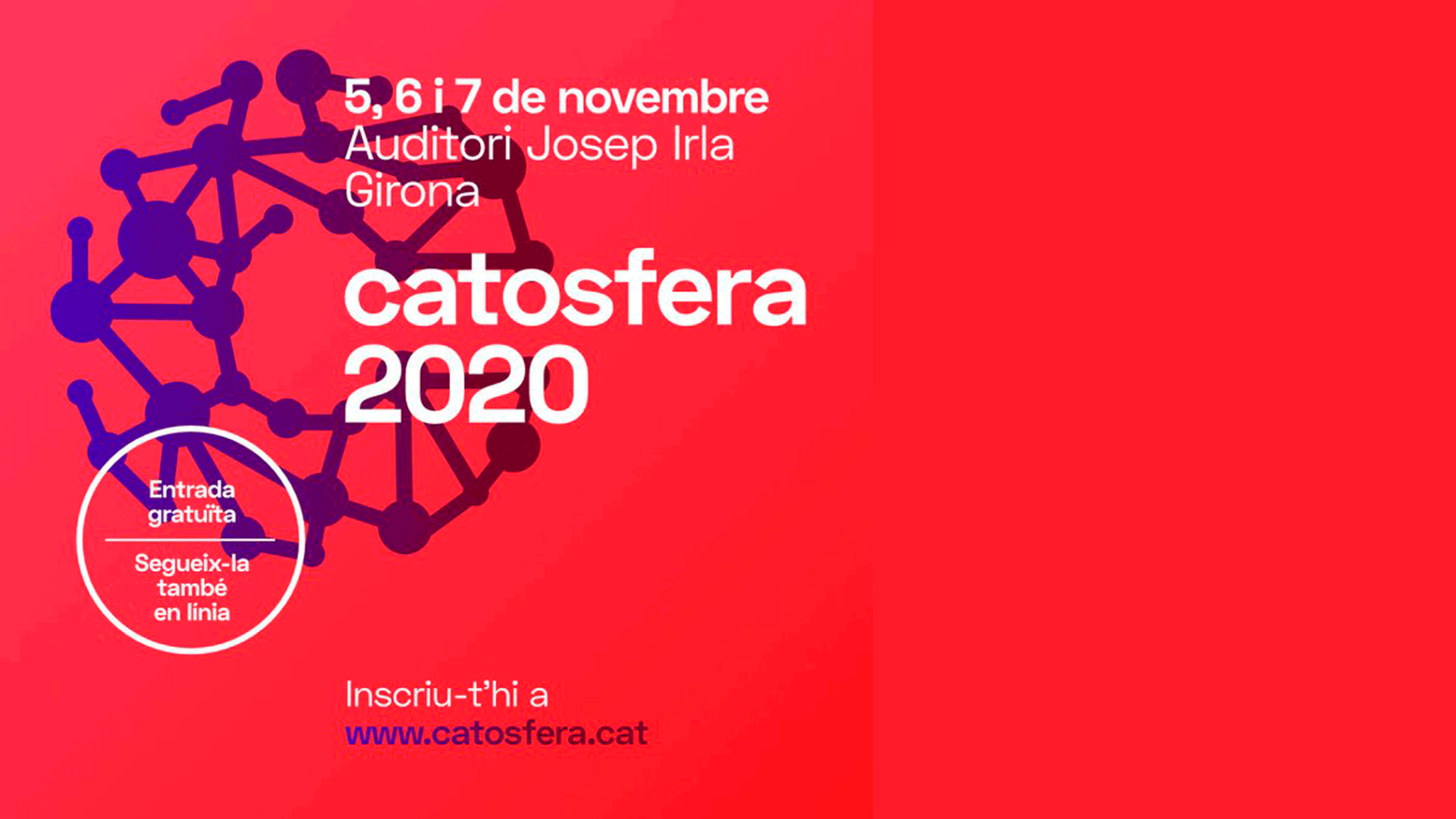 La Catosfera, the cycle of debates on the Internet and communication in Catalonia, will be held from 5 to 7 November in a mandatory virtual format due to restrictions due to the pandemic. The Catosphere 2020 maintains its annual event despite the difficulties and this year will focus on humor, the defense of Catalan online or the impact of COVID-19 in the world of journalism.
With about thirty speakers, the Catosphere consolidates once again its soul as a meeting point for the Catalan Internet and will be attended by names such as Jair Domínguez, Xavier Graset, Ana Polo, Mariola Dinarès, Guille Martínez-Vela, Júlia Cot, Marc Lesan, Clàudia Rius, Leti Rodríguez or Francesc Canosa.
Also due to the pandemic, the Catosphere has had to suspend the proposal aimed at adolescents, the Catosfera.edu, aimed at students in high schools in Girona. The different events can be followed online on La Catosfera website.
The Foundation. cat participates this year in the Catosphere with the organization of the round table entitled How to build your brand on the Internet, scheduled for Friday at 11 am. Leti Rodríguez (digital manager in the Ágora group), Susana Pérez (journalist and doctor in digital communication), Xevi Montoya (founder and director of Playbrand) and Anna Codina (director of ElGiroscopi) will take part.