Notícies
> We Are Hiring a Freelance Full Stack Developer
We Are Hiring a Freelance Full Stack Developer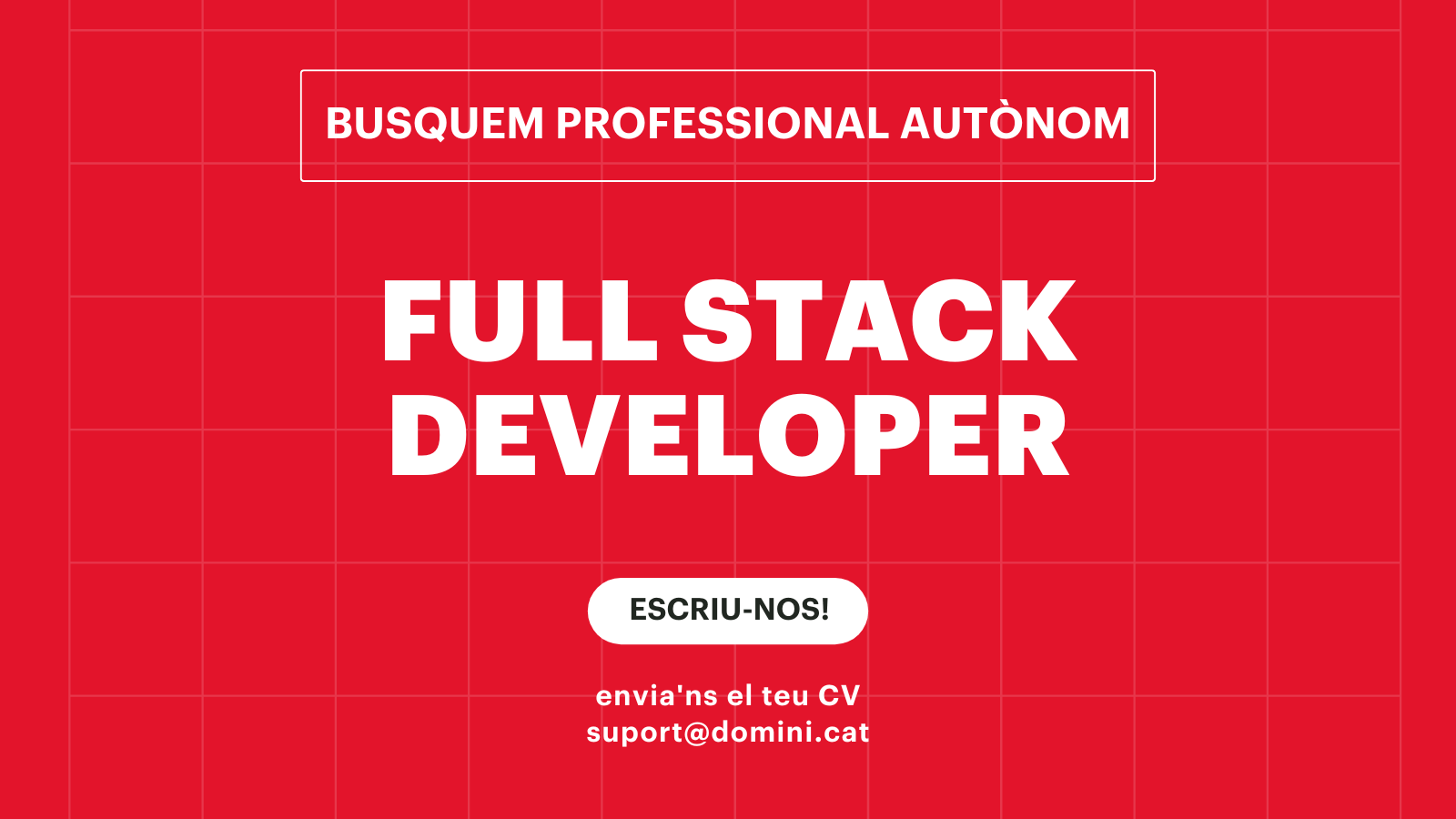 We are looking for a programmer who:
Refactor a website's code to use TDD methodology with web interface and php server unit tests automatically. A priori we have a series of known bugs that we would also add to these unit tests.
Conduct a comprehensive code audit that considers TDD and failing tests with a proposed implementation.
REQUIREMENTS
Self-employed professional with a good level of Catalan and familiar with DNS, the life cycle of domains and process flows related to electronic commerce (eCommerce).
With experience in:
Laravel
October CMS or similar environments
PHP
SQL
Are you interested in the offer? Send us your CV to suport@domini.cat