Notícies
> "Catalan-speaking content will continue to be created for as long as there is an audience for it"
"Catalan-speaking content will continue to be created for as long as there is an audience for it"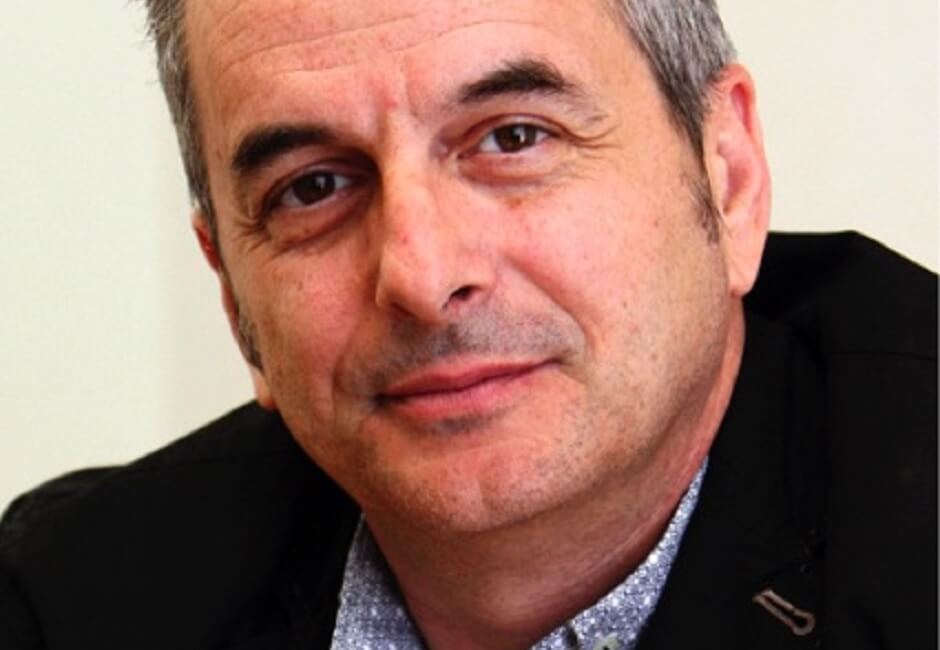 In 2007, at the distribution company Cameo we were sure that, one day, films would be distributed on the Internet, and we had to be ready. This is how Filmin, the first digital platform for films in the whole of Spain, was born. The same year saw the creation of Filmotech, EGEDA's digital platform. And one year later came Youtube.

In 2007, at the distribution company Cameo we were sure that, one day, films would be distributed on the Internet, and we had to be ready. This is how Filmin, the first digital platform for films in the whole of Spain, was born. The same year saw the creation of Filmotech, EGEDA's (the Spanish collection society for audiovisual producers' rights) digital platform. And one year later came Youtube.
Now, Juan Carlos Tous and his partners are taking a step further and presenting FilminCAT, the first digital platform for cinema in Catalan.
Why did you choose to create FilminCAT?
We wanted to reach new audiences. I am the only Catalan member of Filmin, and I made a commitment to cinema in Catalan in order to reach those people who use Catalan as their working language.
On the one hand, at Filmin we have distribution rights for thousands of films throughout Spain; and, on the other, the Catalan television channel TV3 has dubbed a huge number of films into Catalan throughout its history, and the Catalan Government has been bearing the cost of thousands of subtitles for festivals held in Catalonia. So I went to the Catalan Institute of Cultural Enterprise (ICEC) and asked them to help us put together all the material. We crossed-checked our databases against those of films which had already been dubbed and subtitled and saw that we had more than 2,000 titles already subtitled or dubbed into Catalan.
In some cases, if there are no subtitles – primarily for TV series – we prepare them ourselves, so they can be watched in the original version with Catalan subtitles.
How has the general public reacted to the arrival of FilminCAT?
We are still publicising it, but we have already received some feedback from the public, and it's very positive. Most people tell us they are happy to finally be able to watch a wide range of films in Catalan online. Both people and artists in Catalonia have been wanting this for a long time, and now we have been able to meet this need.
What types of audiovisual products can be found at FilminCAT?
Here you can find independent films, mostly from Europe, which have been shown at European film festivals such as Cannes or San Sebastian… as well as obviously films made in Catalonia. We also have series and documentaries made in Europe or by small production companies. We can say that we provide an alternative to the big Hollywood platforms. We are committed to the industry of independent filmmakers that make high-quality films in their original language.
Can FilminCAT also be watched outside Catalonia?
Yes, it can be accessed from anywhere in Spain because the distribution rights we have are for the whole country. In fact, all Filmin users can look at the FilminCAT catalogue, and vice versa, with the same user credentials. In addition, in July we will present FilminCAT in Valencia autonomous region and soon in the Balearic Islands too, because we believe that it may be of particular interest to the public in these regions.
Do you plan to open new platforms with more languages​, such as​ Galician or Basque?
Yes. In fact, we have already submitted a proposal to the Basque Ministry of Culture. Just like with TV3, the Basque television channel Euskal TV has also dubbed many films into Basque throughout its history, including some of the titles that we distribute from Filmin. So far, it's only a proposal, but we definitely would like to bring cinema to people in Galician or Basque, just like we have done with Catalan.
Will FilminCAT be a place where you can watch Catalan films that are struggling to get to cinemas?
Yes. FilminCAT's aim is not just to be an on-demand film platform but also to showcase the new Catalan artists that are struggling to get their work distributed through traditional channels. We offer the platform to directors who submit their projects to festivals held in Catalonia, so that viewers can access them. Just now, festival-winning films probably do get to cinemas but, in our opinion, there are very interesting projects that don't get this chance that can use FilminCAT as a distribution platform.
With the arrival of digital distribution platforms for films and series, people are consuming an increasing number of English-language products. How do you think this affects the Catalan audiovisual industry?
Just like cinema made in areas with a minority language, Catalan cinema suffers. At present, everyone can access all contents and there is a dominating language: English. All films made in another language that want to make themselves known internationally need resources to travel outside the country. Here in Catalonia, the work carried out by the institutions to publicise Catalan works around the world is particularly noteworthy.
But language is no obstacle where there is talent. Europe is the continent of translations: a good-quality film can reach the rest of Europe regardless of its original language.
Apart from this, in Catalonia we have world-renowned directors such as Juan Antonio Bayona, who, in spite of making films in English, works with a Catalan team and provides a showcase for Catalan talent and the Catalan film industry.
What do you think of the general lack of digital content created in Catalan?
I can't speak for other sectors, such as the video game industry but, in the case of cinema, it depends on whether or not the artist wants to reach a more local audience, such as Catalonia, or the whole world. In the latter case, artists often go straight for creating the project in English, bypassing even Spanish.
In any case, I don't think that English will become the only language used on the Internet. If you think of the number of people who speak Catalan and the amount of content in Catalan that you can find online, it's a pretty high ratio. Catalan-speaking content will continue to be created for as long as there is an audience for it.
At FilminCAT you have chosen the .cat domain. Was this decision clear from the beginning?
Yes. We decided from the beginning that it had to be filmin.cat because having a .cat domain is a letter of introduction. If we want to be the digital platform for 100% Catalan-language cinema, the first thing we need is the Catalan domain. Furthermore, from the moment users type ".cat", they know where the website they are accessing is located.
At Filmin we believe in geolocation. We have Filmin.es, which is Filmin for watching in Spain, and which is subtitled and dubbed into Spanish. We have Filmin.pt, which can be seen in Portugal, and we have Filmin.cat in Catalan. We believe that the best way of identifying the service provided by Filmin in each case is the domain name itself.