Notícies
> "El Detallista has been created and designed in Catalan from the onset, choosing the .cat domain was unquestionable"
"El Detallista has been created and designed in Catalan from the onset, choosing the .cat domain was unquestionable"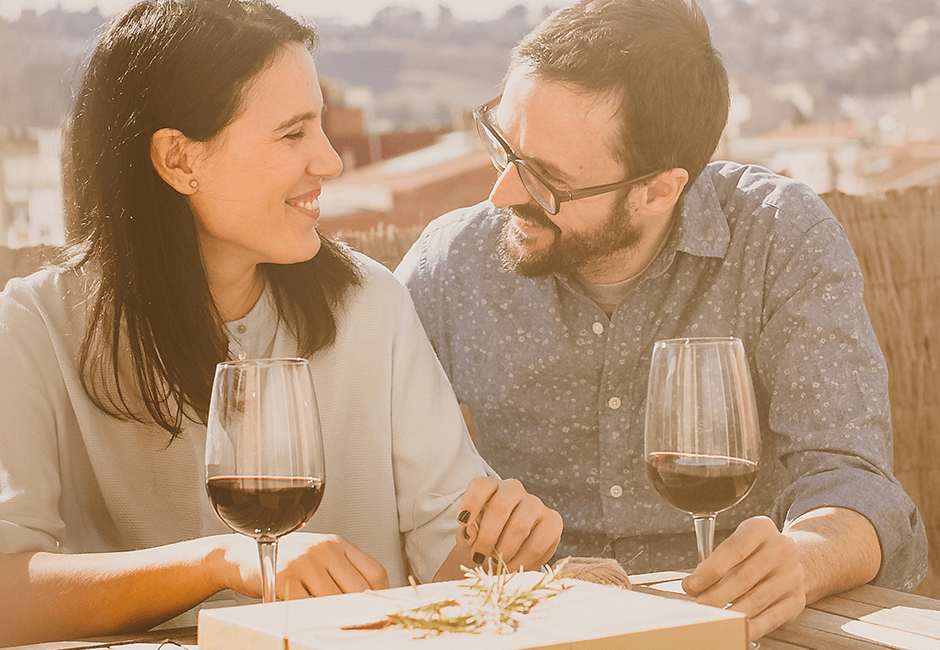 Lídia and Narcís are thoughtful by nature, so much so that some time ago they decided to leave their jobs and start a project of gourmet gift boxes and gastronomic experiences called El Detallista.

Lídia and Narcís are thoughtful by nature, so much so that some time ago they decided to leave their jobs and start a project of gourmet gift boxes and gastronomic experiences called El Detallista.
What is El Detallista?
We are a company dedicated to the online sale of gourmet gift boxes with local products for individuals and companies. In addition, we offer culinary breaks.
The culinary products we select are from small regional producers to promote local trade and respect natural production processes.
We think of each box as a gift, while taking care of every detail. We pair the products according to the moment of consumption (vermouth, picnic, gin and tonic) or the type of purpose (Christmas, romantic, birth, wedding) by means of a creative suggestion of texts, illustrations, music and an original packaging.
For companies, we offer corporate gifts, Christmas packs, corporate details for events and teambuilding suggestions.
How and when was the project born?
We are Lídia and Narcís. From the Pallars region and Gerona. We have been gourmets and thoughtful people by nature ever since and really wanted to set up a project linked to gastronomy and the region, as we love to discover places and products from each area. Our liking for good food comes as standard. We both have experienced it at home since we were little and, now, there is nothing we like more than to skim the territory in order to discover new culinary jewels.
What does El Detallista have that differentiates it from other gourmet boxes?
Whoever chooses El Detallista will find different original gift ideas, linked to the culinary world, which is currently trending. Unlike other similar suggestions, we try to go beyond the disjointed sum of products and intend to take care of every detail.
In this sense, we are committed to culture and creativity. Thus, we have created an inspiring packaging in the form of a game (What does our landscape taste like?) and we have put a Catalan idiom on each pack (Matar el cuc (Stave Off Hunger), for the vermouth pack, for example). We have also added a creativity kit that includes an illustration of the idiom, a Spotify list for music matching and a map and description of all the products.
Starting off a business is always difficult. How has this been in your case?
As with all projects, the beginnings have not been easy. To get El Detallista going, we decided to leave our respective jobs in Barcelona and move to the Pallars Sobirà region. In order to launch the business, we invested all our savings, created a crowdfunding campaign on Verkami to raise funds and validate our product, as well as relying on the support by the formula known as Family & Friends & Fools.
On your website, you mention that you want to start a thoughtfulness revolution. Do you think there is a lack of thoughtful people in the world?
Yes, we are really looking forward to starting this revolution. We want to value the figure of the giver. Passing on the desire to give and the fact that thinking about a gift should not be a burden, but turn it into a pleasure. And we want to do that by paying attention to every detail and imagining the best gift for every occasion.
Tell us the truth: Are you thoughtful to each other?
Of course. It could not be otherwise! We love to surprise each other, although sometimes this takes time, and we are always running out of time. However, for that very reason, there are offers like El Detallista. To make things easier!
How do you imagine El Detallista in five years' time?
It is quite difficult to imagine what El Detallista will look like five years from now … In fact, this is now a different project than what we initially imagined it to be. For us, it has been very positive that it has been evolving and taking shape as it has grown. Therefore, we will go on listening to the feedback of our thoughtful people, which will surely help us a lot.
What made you opt for a .cat domain?
El Detallista has been created and designed in Catalan from the onset. It is based on a local perspective, both in terms of the products included in the packs and of the details accompanying them: the Catalan idiom, the texts and even the packaging message. Therefore, choosing the .cat domain was unquestionable.