Notícies
> Fundació PuntCAT organizes a speed mentoring program to boost local start-up's
Fundació PuntCAT organizes a speed mentoring program to boost local start-up's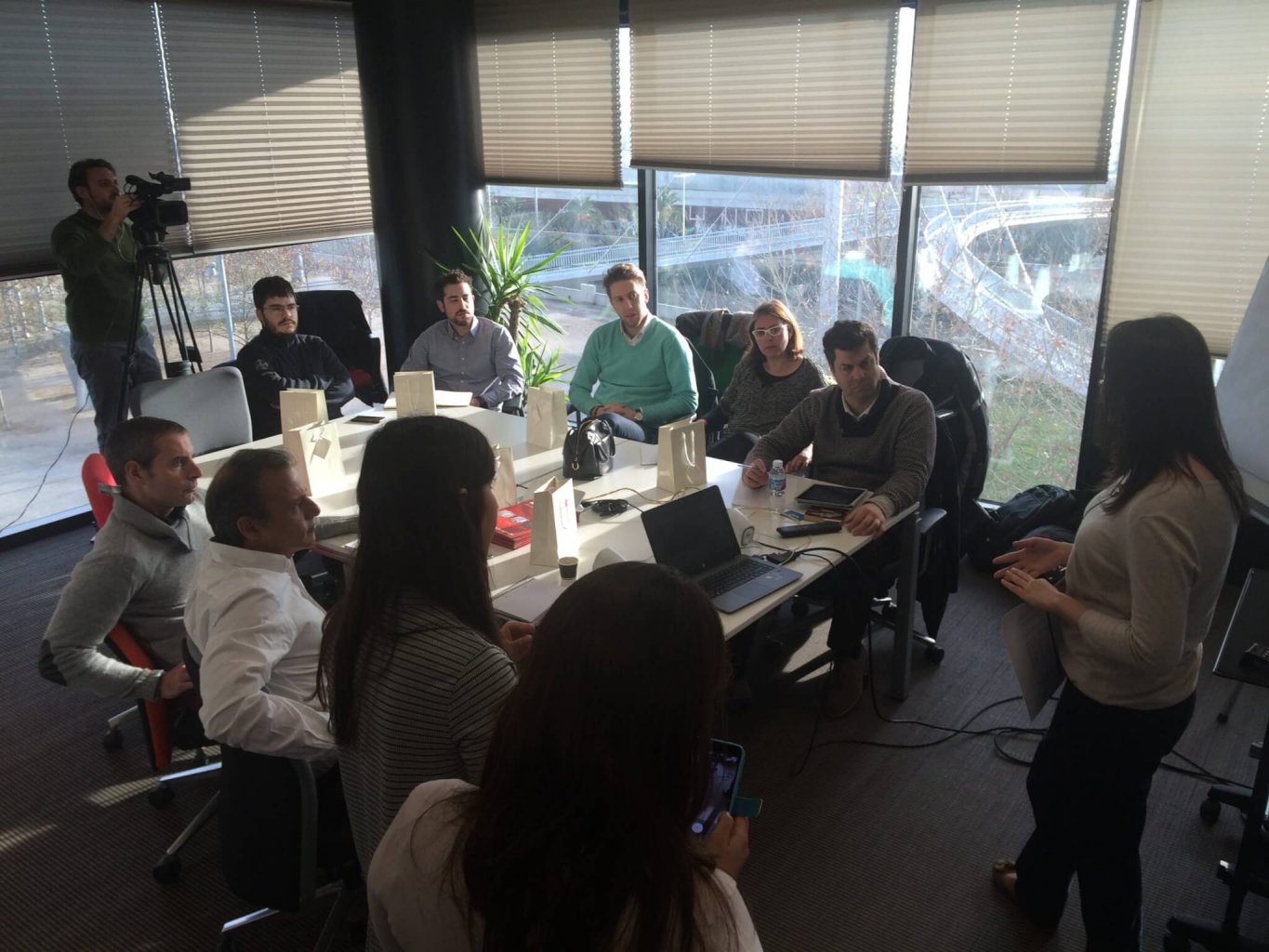 The aim of this initiative is to help emerging businesses reach their potential and make their projects grow, by giving them also the opportunity to present their projects in the [4YFN] event as part of the Mobile World Congress, which allows them to access funding and International investors.
The speed mentoring program consists of six sessions where selected start-up's will be trained by qualified mentors in different areas such as marketing, web design, sales, finances, legal and also includes a last session, conceived as 'elevator pitch', to let them practice their speech for the Demoday that will be held on Feb. 23rd.
Participant start-up's, chosen for their focus on new technologies, entertainment, e-commerce and application development are:
FileCircles: that offers a monitoring and management system that allows companies to get more control about all the transfered files in and outside a company.
Weego electric, a website that focuses on the entire range of sustainable mobility by providing new ways of moving, such as electric mobility scooters from Segway.
Goocampus, that offers an e-learning application that focuses on the medical and health sector; covering areas such as first aid, personal safety and care of the elderly.
This year, Fundació puntCAT is one of the strategic partners of [4YFN] 4 Years From Now, the most important event for entrepreneurs, that will take place in Barcelona from February 22th to 25th. Besides the Demoday, Fundació PuntCAT organizes in collaboration with Nominalia two workshops for entrepreneurs and startups. The first one will focus on e-commerce: best practices and improvements to succeed (Feb. 22th), and the second one will provide key tools to strengthen start-up's in the growth stage (Feb.24th).
For more info: mentoringstartup.cat