Notícies
> Josep Pla Digital: an online universe dedicated to getting to know the life and work of Josep Pla
Josep Pla Digital: an online universe dedicated to getting to know the life and work of Josep Pla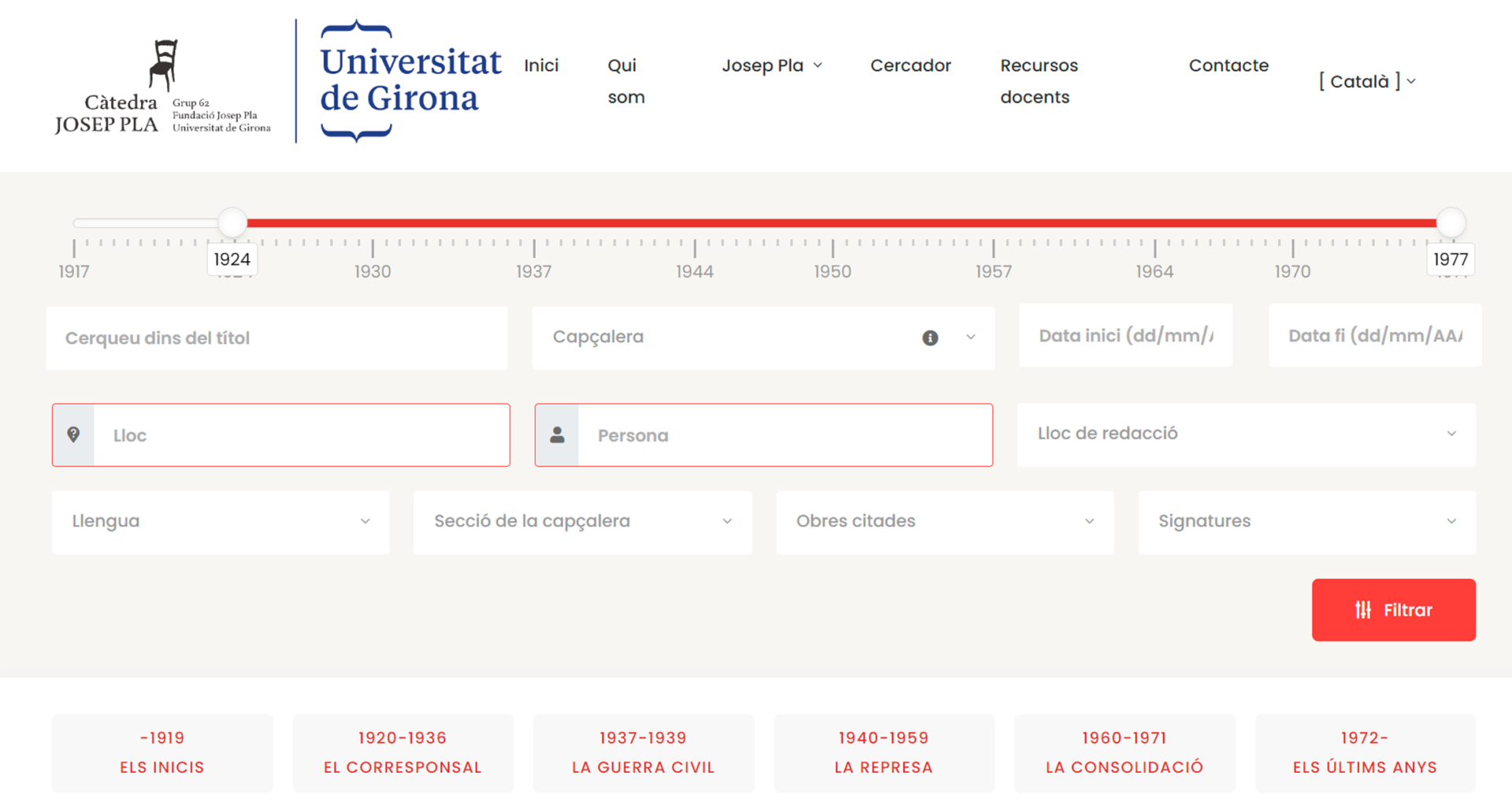 The Internet opens the doors for us to build spectacular worlds of narratives and documentation available to everyone. This week we discovered one that fascinated us: Josep Pla Digital.
It is an innovative project whose main objective is to preserve and spread the life and work of Josep Pla, one of the most important writers of Catalan literature of the 20th century. Through an online platform, this project offers readers and researchers the opportunity to explore and learn in depth about Pla's rich literary production, as well as to understand the historical and cultural context in which it developed.
6245 articles, 67 headlines, 3879 places cited and 5595 people cited.
The particularity of the project is not (only) due to the exquisite amount of material available, but due to the design of all the navigation and consultation options (unrestricted and free) that invite you to delve into a new perspective of understanding the the work of Josep Pla.
Enter and discover the whole universe that is hidden there: joseppladigital.cat