Notícies
> The .cat domain and SEO positioning
The .cat domain and SEO positioning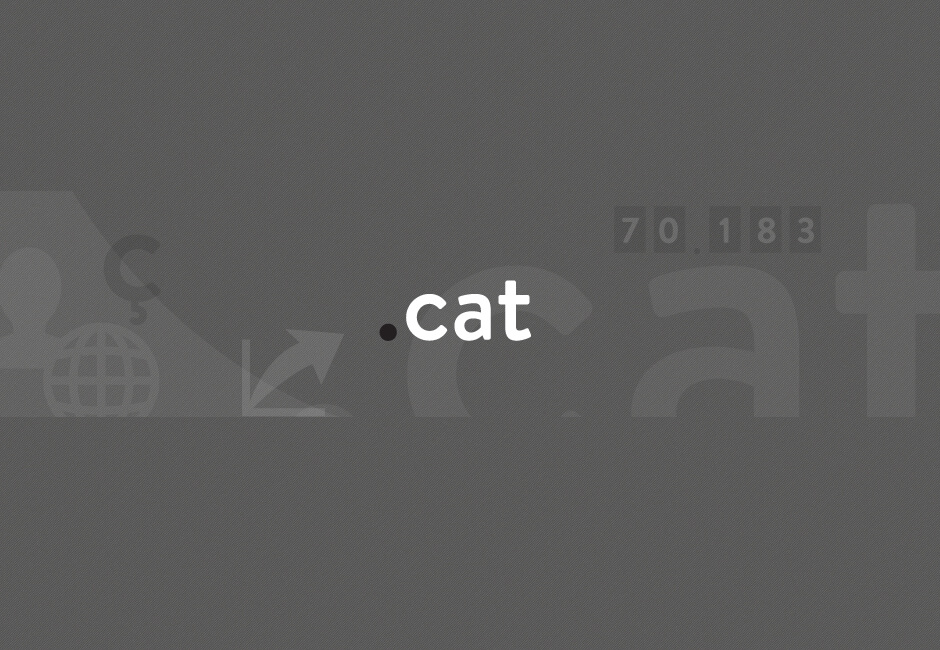 Nowadays, it is useless to have a website without good positioning. There are many factors that influence a website's position and a very important one is the domain it has. In the Catalan-speaking market, it is very important to have a .cat domain to achieve good positioning in the main search engines and reach the intended audience.
Does your audience speak Catalan?
Is your market within Catalonia?
Does your website have content in Catalan?
Then .cat is the best domain for you!
What do SEO and positioning mean?
Search Engine Optimization is the strategy to improve a website by increasing its visibility to obtain a better position among your target audience. Do not think about SEM (Search Engine Marketing) when talking about SEO. SEO is free and helps the website place high in a search engine when people search the whole Web, while SEM gives a website good publicity through paid advertising, such as Google Adwords.
Positioning describes how high a website is placed by Web search engines; it is the visibility that the site achieves when someone does a search. Search engines (Google, Bing, Yahoo, …) are the main research tool worldwide. If your organization or company has a good position and offers what the user is looking for, the visit becomes an action by the surfer (he/she may become a customer or partner, find out more about the organization, register for the newsletter, and so on) and thus your company or organization will benefit.
The key to a good positioning strategy is understanding that Google and the other search engines do not see the content of a website as we humans do, so it is very important to give them hints so that they index your website properly.
How will I benefit from having a .cat domain?
.cat is a genèric top level domain (gTLD) aimed at a particular geographic location: the Catalan-speaking area and community. Having a .cat domain has the following advantages:
The domain is one of the variables that search engines take into account when positioning a particular page in their rankings. If you have a business in Catalonia and the market is focused on the Catalan-speaking community, it is important to have a .cat domain to be well positioned at google.cat and in Catalan-language searches.
You will get different results depending on the language in which you use a search engine. Using the same words at google.com, google.es, and google.cat you will see different results, and you can see that in google.cat pages within a .cat domain are better positioned, as happens in google.es with pages within an .es domain.
If the site is in Catalan or an important part of its content is in Catalan (or Catalan is one of the languages used), you are recommended to have a .cat domain; because, if the target audience looks for the product or the service using Catalan in the search, Google prefers pages with Catalan content and with the .cat domain.
Having a .cat domain positions you better in Catalonia compared with other extensions such as .com or .es. This becomes very important for businesses (companies, shops, and so on) that want to position themselves at local, regional, or national level as Catalan companies that have their potential customers in Catalonia. For many of them the best option is to position themselves in the country where they are based, if they expect to sell primarily within their country or region.
One of the advantages from concentrating on positioning within one country is that your company or organization will be well positioned in that country and less well positioned in other countries or regions that are not relevant to it. Maybe it will have fewer visitors in total, but they will be of higher quality since they will tend to belong to its target audience.
It is a good idea to include in your domain name some key word(s) in Catalan to describe the content of the site. For example, if you are a hairdresser (perruqueria in Catalan) in Viladecans, you could choose the name www.perruqueriaviladecans.cat.
It is also important to consider the website host: to improve positioning in Catalonia and in Spain, you should choose a host whose servers have Spanish IP addresses.