Notícies
> The Comerçlocal.cat programme comes to Agramunt
The Comerçlocal.cat programme comes to Agramunt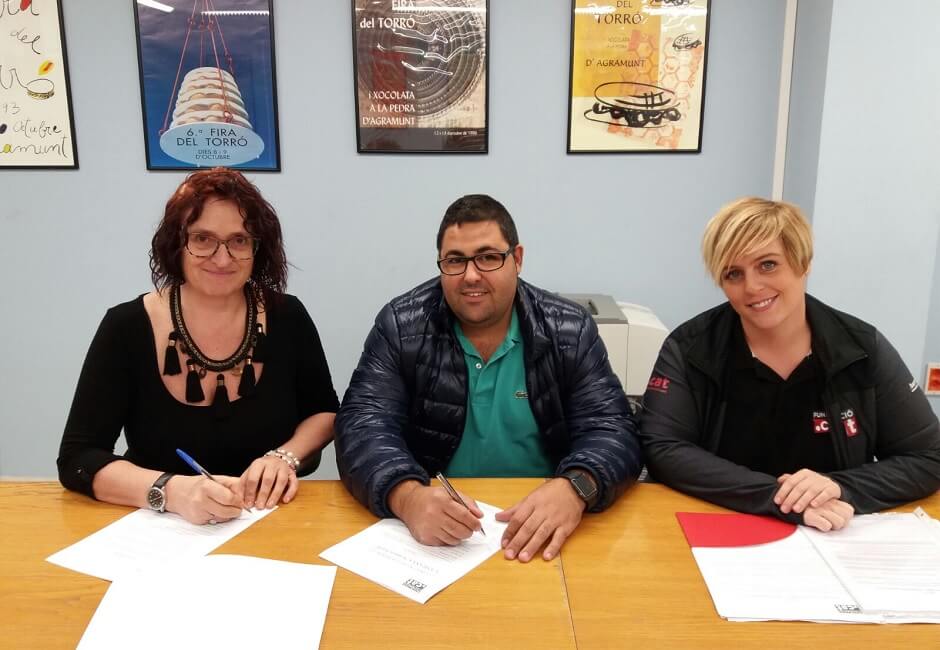 Agramunt Town Council and the Shopkeepers' and Industrialists' Union (Unió de Botiguers i Industrials) have signed a collaboration agreement with the puntCAT Foundation to implement the comerçlocal.cat programme in the town. Agramunt shopkeepers who register a .cat domain name will get a free website to boost their business's online visibility. The site will feature basic information on the establishment and its products or services, providing the business with a first foray into the digital world.
Agramunt Town Council and the Shopkeepers' and Industrialists' Union have been very enthusiastic about the comerçlocal.cat programme and shown a great deal of interest in leveraging this opportunity for an online presence.
The programme aims to help small businesses across the Catalan-speaking territories to gain visibility and also be present in the digital environment, hence bridging the digital divide between small and large commerce. Reports into IT implementation in Catalonia have found that only three out of every 10 businesses with fewer than 10 employees have a website.
The comerçlocal.cat programme enjoys the collaboration of the Government of Catalonia through the Directorate of Language Policy at the Ministry of Culture, the Secretariat of Telecommunications, Cybersecurity and Digital Society at the Ministry of the Office of the President and the Trade, Crafts and Fashion Consortium at the Ministry of Business and Knowledge.
Agramunt business owners who would like to engage in the campaign are invited to arrange a visit by calling the free hotline 900 866 192, logging onto www.comerçlocal.cat or by writing to info@comerçlocal.cat.
Once the visit has been arranged, a team from the puntCAT Foundation will visit the store to collect the information needed to roll out the website in Catalan in just a few days. Shopkeepers can get a free online presence for the price of buying a .cat domain.