Notícies
> The first edition of the IoT Solutions World Congress has established itself as a platform for advancing the industrial Internet
The first edition of the IoT Solutions World Congress has established itself as a platform for advancing the industrial Internet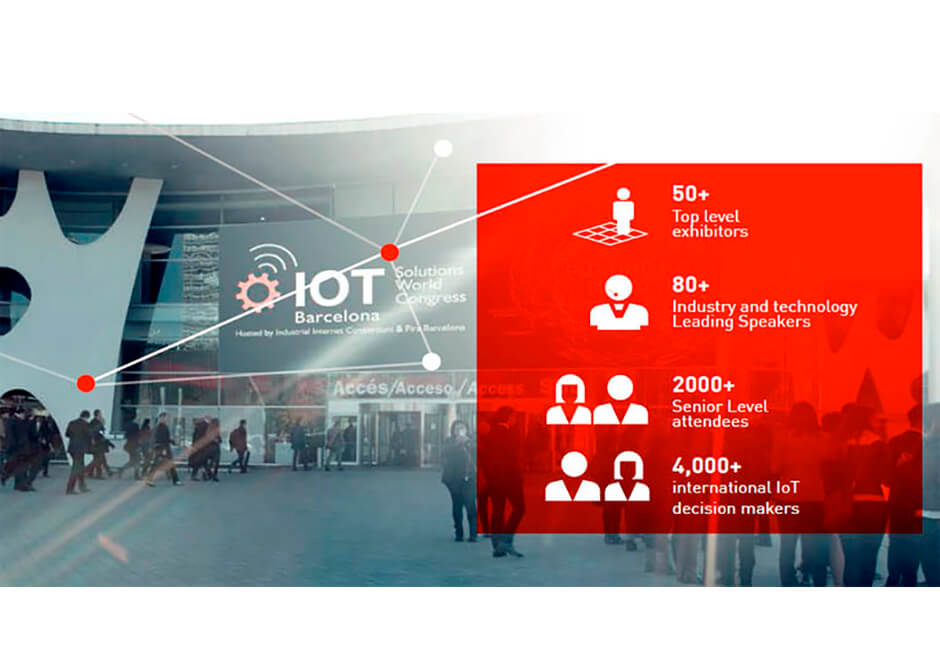 According to Viquipèdia, Internet of Things (IOT, for its acronym in English) is a concept that refers to the digital interconnection of everyday objects with the Internet. A fact that is increasingly more present in our lives and we are already beginning to experience daily through the Smart watches, the Smart TV, refrigerators connected to the Internet or our own vehicles, for example.
Aware of this reality, between 16 and 18 September was held in the Fira de Barcelona the first edition of the Internet of Things Solutions World Congress (IOTSWC), with a large presence of the main players in this new industry and a full program of high-level conferences. The IOTSWC met 88 companies such as Amazon, General Electric, Intel and IBM, among others, and 120 speakers in order to make known to the industry and the consumer the advantages of applying the IOT technology to improve energy efficiency, logistics and production in their companies.
Besides the massive presence of foreign multinationals, the conference also included the participation of several Catalan companies, as Dexma or Eurecat.
During the opening ceremony, Roger Bou, IOTSWC director, stated, "the internet of things applied to industry will be born new disruptive companies that will change the market, especially those that rapidly incorporate these innovations." In addition, he considered it opportunities for Catalan companies are positioned in a technology that could revolutionize the global industry.
Certainly, with more than 4,500 visitors from 53 countries, among which there was a representation of the Fundació Puntcat celebrating the 10th anniversary of the adoption of the .CAT domain, the IOTSWC has the potential to become an international reference event this entire sector.
More info:
https://www.iotsworldcongress.com/