Notícies
> The puntCAT Foundation creates the Vinton Cerf Distinction within the framework of the open call for projects
The puntCAT Foundation creates the Vinton Cerf Distinction within the framework of the open call for projects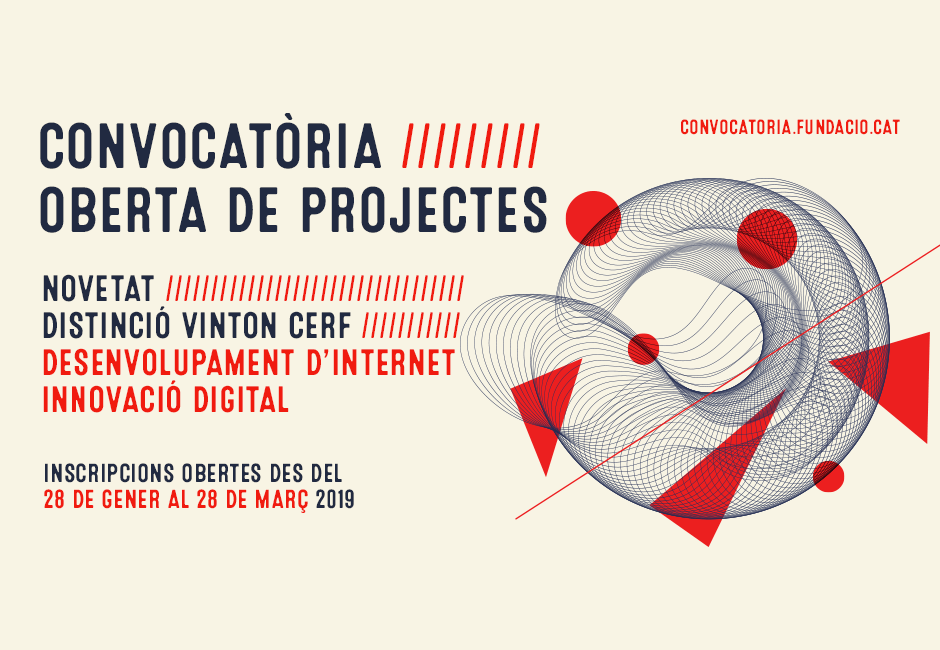 Vinton Cerf, winner of the 30th Catalonia International Prize, and the puntCAT Foundation create the Vinton Cerf Distinction, with a €20,000 grant, within the framework of the open call for projects. The purpose of the Distinction is to acknowledge and promote research activities related to the development of the Internet and digital innovation in the Catalan-speaking regions. Thus, the budget of this call is increased to €180,000 (€160,000 of grants plus €20,000 of the Distinction).
Researchers from the Universities of the Vives Network and the Catalonian Research Centres presenting projects in the fields mentioned in this 2019 puntCAT call for projects will be able to opt for the Vinton Cerf Distinction. The distinction-winning institution will receive the amount of the corresponding grant and, additionally, the Distinction endowment.
With this Vinton Cerf Distinction, the puntCAT Foundation wishes to acknowledge not only the scientific/technological merits of the father of the Internet, but also his generosity, which is evidenced by the fact of returning as a donation, both to the puntCAT Foundation and to other charity initiatives, the amount of the prize received from the Generalitat (Regional Government of Catalonia) with the Catalonia International Prize.
Please refer to the terms and conditions of the Vinton Cerf Distinction