Notícies
> We are hiring a Director of the Project Area
We are hiring a Director of the Project Area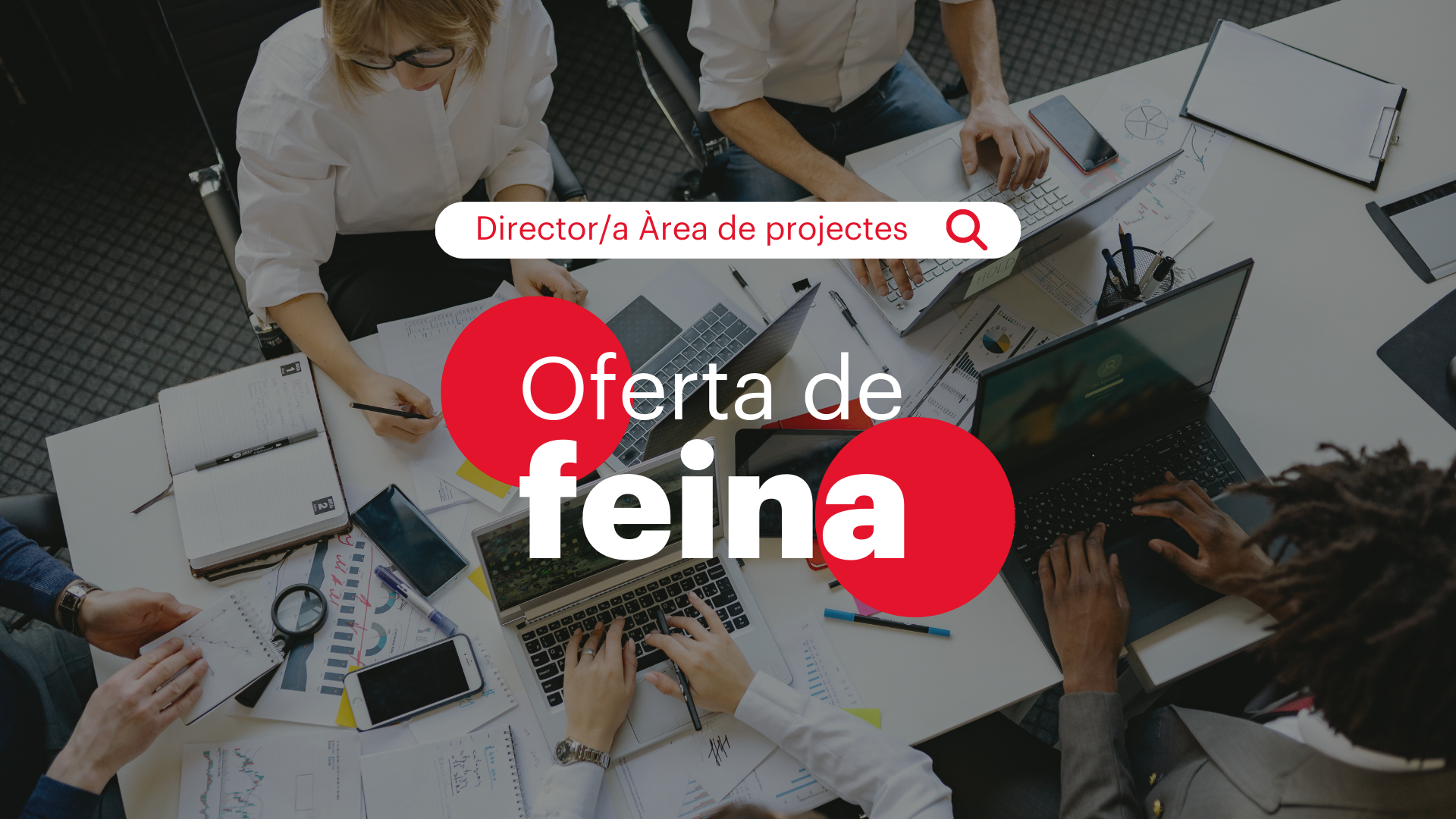 Fundació .cat has opened a selection process to fill the position of Director of the Project Area, with the mission of leading the project area as a business unit, taking responsibility for income and expenses, deciding the strategy, and leading the human team towards achieving results.
The main tasks to be developed are as follows:
Deciding on new projects to implement in line with the organization's strategy.
Management and coordination of projects to achieve objectives.
Ensuring that projects are executed under the established conditions and deadlines.
Maintaining good relationships with external collaborators and other entities, as well as with project managers and individuals involved in project execution.
Preparing budgets, in collaboration with the General Management.
For more information and applications, please refer to the job offer published on Agrupa Global Talent.