Notícies
> We went to YOMO and had a great time
We went to YOMO and had a great time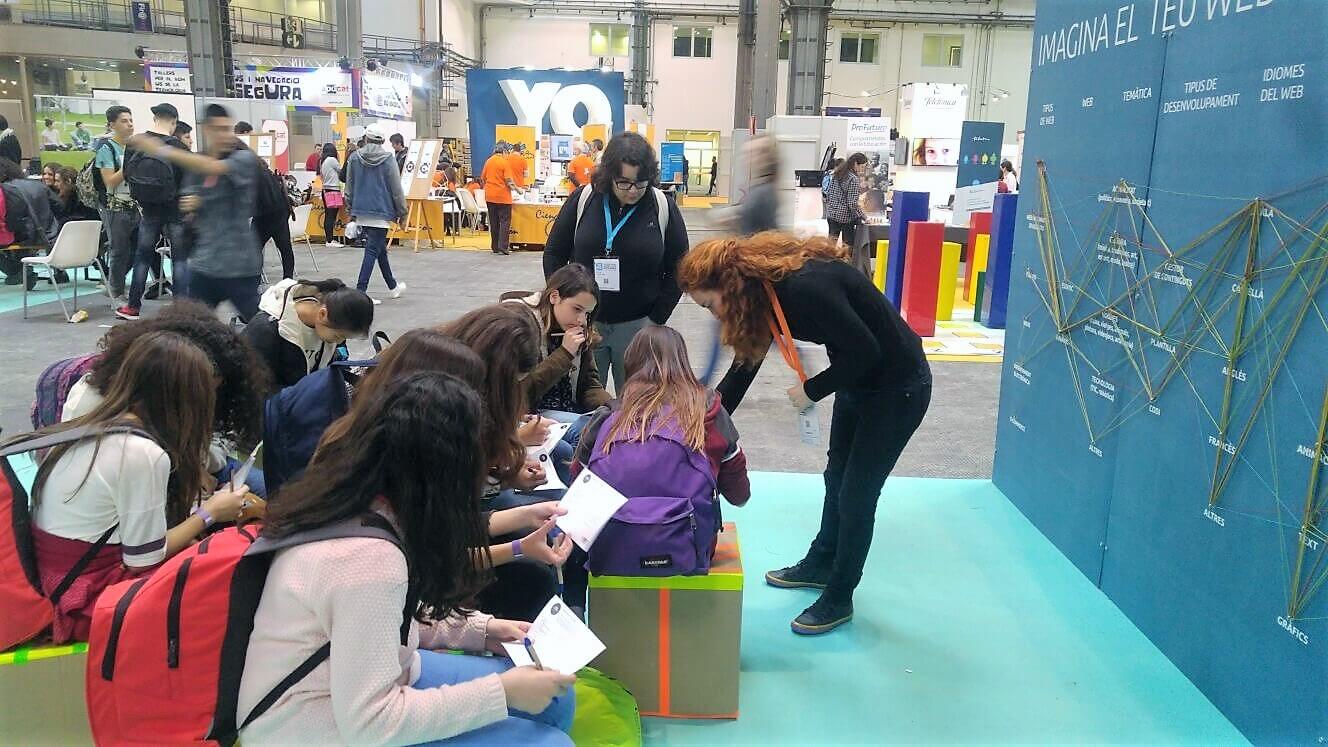 Fundació puntCAT presented the competition Webs al Punt (Websites on the Dot) at the Youth Mobile fair (YOMO) held at the most recent Mobile World Congress.
Hundreds of young people helped create the collaborative installation "Imagina el teu WEB" ("Imagine Your WEBSITE"). Participants used coloured threads to draw their own digital project, making selections from a grid of possible options. They thought of a domain name for this website and then wrote it at the end of the project, and together they wove the Internet.
The results were very satisfactory: a stand (Fundació puntCAT stand) where they sat for a while to think and imagine how they might go from being web content consumers to digital creators.
During YOMO we also held the Webs al punt express (Websites on Dot Express) workshop, where a group of young people took up the challenge of creating a website in just one hour.
Altogether a very interesting experience which we hope to repeat in the next edition. Teachers and students, we await you at YOMO 2018!