Notícies
> "When I lost my job, I thought I had to do everything I hadn't been able to do before"
"When I lost my job, I thought I had to do everything I hadn't been able to do before"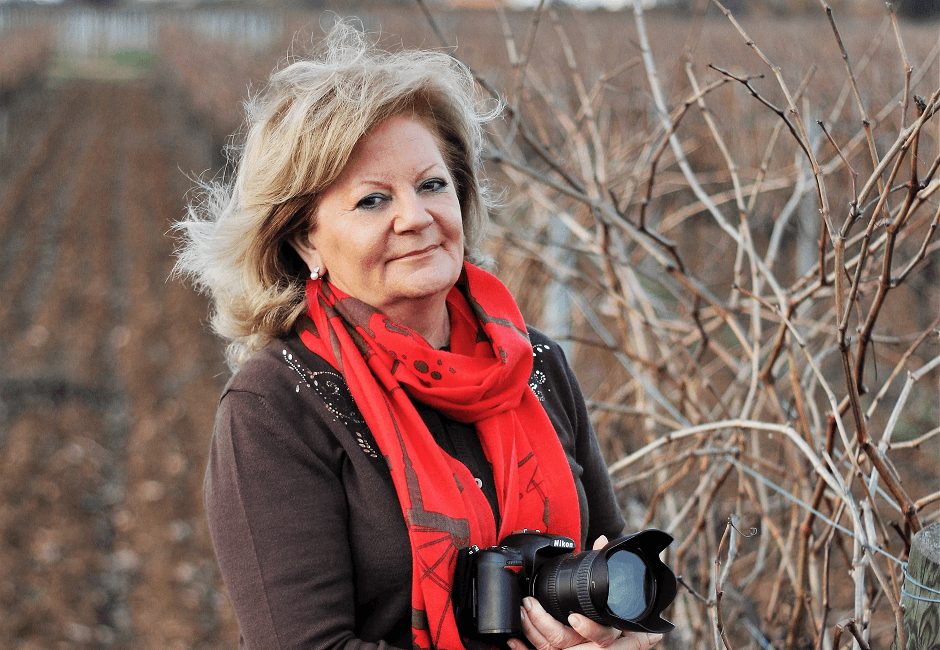 Maria Rosa is from Vilafranca del Penedès. 6 years ago, the savings bank where she worked closed and she lost her job. She had always liked photography and writing, so when she became unemployed her daughter gave her a digital camera and she opened a blog. From then on, Maria Rosa started the second stage of her life, at the age of 61.

Maria Rosa is from Vilafranca del Penedès. 6 years ago, the savings bank where she worked closed and she lost her job. She had always liked photography and writing, so when she became unemployed her daughter gave her a digital camera and she opened a blog. From then on, Maria Rosa started the second stage of her life, at the age of 61.
Maria Rosa, tell us about your work experience before starting your first blog.
I worked in different posts of responsibility in Caixa Penedès for 40 years. I was responsible for promotional campaigns, for children's saving campaigns, I worked as an inspector, as the manager of advertising and communication, as the head of advertising for all the Catalan savings banks in the Confederation of Savings Banks of Madrid, as the head of promoting old people's homes, etc., as well as constantly travelling.
My work meant that I was in close contact with technology and it was a subject I really liked.
You said that you lost your job when Caixa Penedés disappeared 6 years ago. How was that experience?
At first you're really confused. I believed there was no life beyond work, but when I lost my job due to a workforce adjustment plan (the nice way they put it was by referring to them as "disengagements") I thought I had to reinvent myself and do everything I hadn't been able to do before.
I started as a "voluntaria per la llengua" (language volunteer), giving Catalan classes to those interested in learning the language. But what I really liked were photography and writing. My daughter gave me an SLR camera and opened a blog for me, and from then on I have changed camera 3 times and have opened 8 blogs, as well as being responsible for the contents of others with which I collaborate.
What would be your advice for someone over the age of 60 who has lost their job?
If you like working then work, but there are so many more pleasant things you can do. Don't stay at home, make the most of your time to pick up what you left by the wayside years ago, study, go to exhibitions, read, start in the exciting world of blogs and the social networks where you can offer your experience, concerns and knowledge, share you time doing volunteer work. In short, feed your soul.
You opened your first blog when you were 61. What was it about?
My first blog was called "lavinyavermella" and it was devoted to the prettiest vineyards in the Penedès region that turn particularly red in colour for a short time each autumn.
It was basically photography of vineyards and each post explained where they were taken, the varieties, the property, the location, the climate, etc.
For me, it was like discovering a new world through which I could express myself and post my photos. It helped me get to know a lot of people from around the world who shared the same concerns as me.
We know that you now have other blogs. Tell us what they are and what they are about.
I currently have 4 blogs of my own and collaborate in two more.
Mariarosaferre.cat is my first personal blog, which includes images of the prizes, collaborations, publications, exhibitions, etc. and where I post my experiences. I'm also on Facebook, Twitter and Instagram.
In cellersdecatalunya.cat, I visit a lot of wineries in Catalonia and the Balearic islands and then write an article with the photos I took. It offers a different look at them to what the owners might have. A visitor's look. In this case, there's also a Facebook, Twitter and Instagram that I administer.
I created the blog called Els colors de la vinya (the colours of the vineyard) solely for the "Els colors de la vinya" exhibitions.
Carrers del Penedès (streets of El Penedès) is a blog that tells the story of each street in El Penedès. The first posts are on streets in Vilafranca. The ones you walk along every day and hardly even notice what's going on around you.
I'm also the contents manager for elsquatredijous.cat, run by former colleagues of the Savings Bank. It enables us to stay in touch and to meet once a month. We also have Facebook and Twitter.
El talent femení (Female talent) is a blog for a non-profit association that defends women's rights.
Until recently I was the contents manager for another two websites, one for an old people's home and the other for a private business. All the work I provided was voluntary. In the case of the old people's home, I took photos of them and then posted them with the news.
We see that you have chosen the .cat domain for a lot of your blogs. Why was this?
Because I wanted them to be identified with Catalonia and it was something I was sure about right from the start. I'm Catalan, I write in Catalan and the domain had to be Catalan.
Did you need any training to write your blogs?
No, I'm completely self-trained. I first used the platform blogspot, but I now use wordpress and, based on trial and error, you gain self-confidence. It's actually not hard and the result is very satisfying.
Your career as a photographer is a success: In 5 years you have won over 180 prizes, you have given around 25 exhibitions, and issued a collection of postcards. What are your coming projects as a photographer?
In the near future, I'm working on another book and another magazine on the region in three languages.
But I'm becoming increasingly interested in more training. I don't touch up my photographs, but I want to experiment and go further into more creative photography, that's my new challenge. I also want to continue to visit a lot of exhibitions, talks, conferences, etc. Anything that provides new knowledge and attracts my attention.
How did you get started in photography?
When I was very young, I had a camera that I got through points that were given away with Xocolates Ollé chocolate bars. You had to stick them in an album and were given the camera when you completed it. That was the first one, when I was 6 or 7.
From then on, I took photos with analogue cameras but everything was much more expensive and you did what you could.
I've travelled a lot. I've been to Mexico 27 times and have made the most of every trip to take photos of whatever caught my eye.
Later on, I chaired the employees' association (500 people at that tie) where I worked for 10 years and created photography awards to promote photography in b/w, slides, or on paper.
Would you have liked to have worked in photography beforehand?
I have thought about that quite often, but life takes you on paths that you have to follow at the time.
Technology used to very quite scarce, and everything is now much easier. There are now a lot of possibilities to be able to show what you do over the networks, and this means it can be seen anywhere in the world. This was impossible before, and I suppose earning a living would have been difficult. There are people such as Joana Biarnes, Pilar Aymerich, Xavier Miserachs, Eugeni Forcano, and Horacio Seguí who have had to fight to be able to work well and be recognised.
I currently do a lot of volunteer work. I have two agreements with two Local Councils in the Penedès region so that they can use my photos free of charge to promote the region. I have a flickr album with 47,800 photos online.
This is the third year running that I am a collaborating photographer at the main annual festivities in Vilafranca del Penedès together with 5 other colleagues. In short, I think that you have to work in whatever comes along during each stage of your life and I now enjoy what I love the most and share it over the internet.
Photography has given me a great deal of satisfaction and I could give a long list of subjects. One of these is having met a professor from a university in Japan who saw El Penedès for the first time through my photos and came to visit me.
Is there anything new you would like to learn in the future?
I want to keep training in technology to apply it to photography, but I'll continue to go out almost every day to take photos of whatever catches my eye. I like walking around and experiencing what happens around me every day. I'm very inquisitive.
There is a story behind each .cat domain. Enter lacomunitat.cat and discover more stories. What about you, do you already have a .cat domain?