Fundació .cat at ICANN 78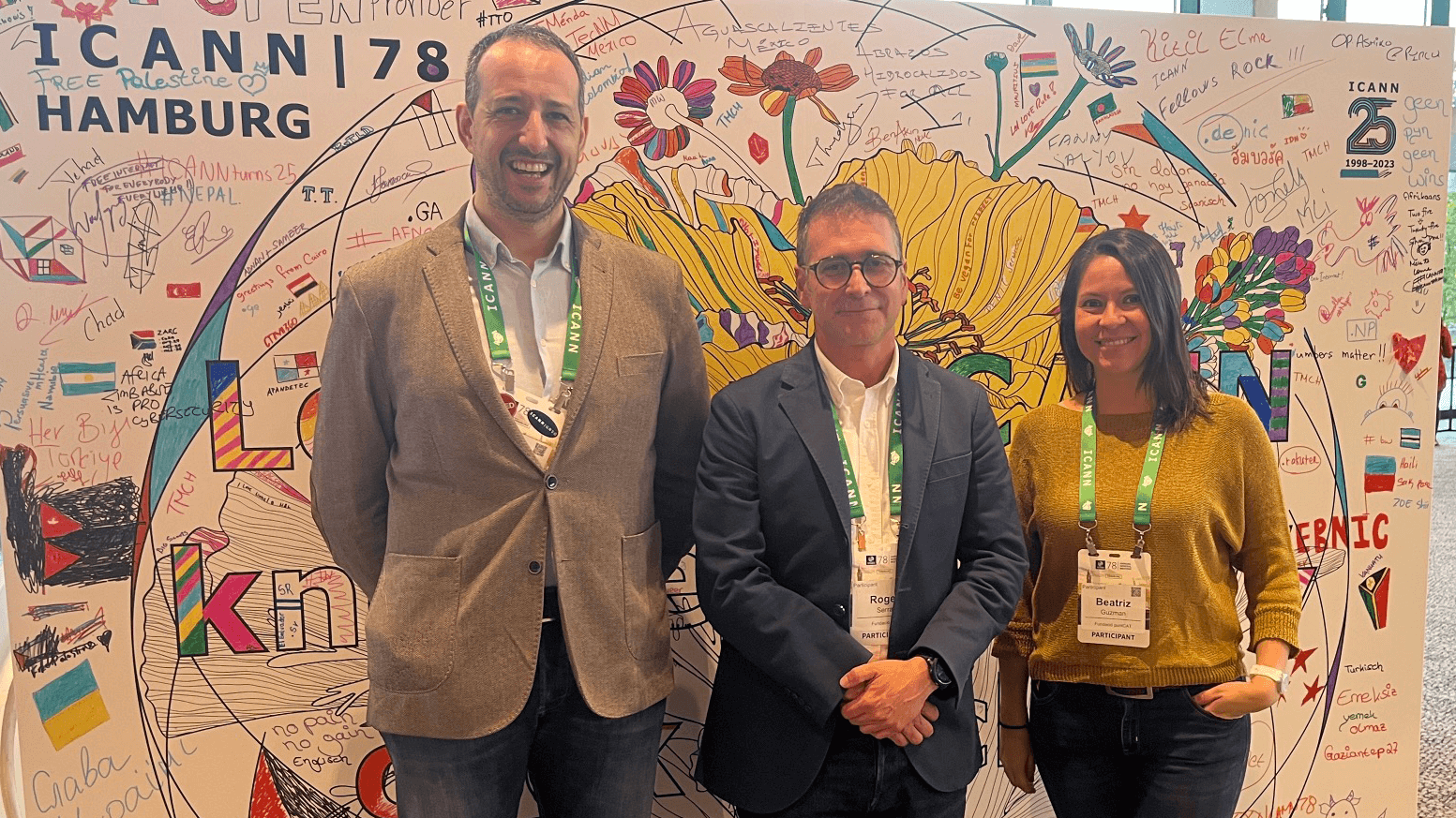 The .cat Foundation was present at the ICANN 78 conference held in Hamburg from October 21st to 26th. During the conference, we took the opportunity to strengthen relationships with strategic partners and establish new alliances in the domain management and Internet security world.
We had discussions with Arsys, Openprovider, and Key-Systems GmbH to talk about the European NIS2 directive (Network and Information Security). Specifically, the importance of identifying the responsible contact person within each registrar and how they are preparing to comply with NIS2 requirements was debated. Internet security is a priority, and collaboration in this area is essential to ensure a safe and reliable Internet experience.
These meetings also served to explore co-marketing opportunities and joint business strategies. Fundació .cat believes in collaborating with registrars to promote .cat domains and expand their reach to new horizons.
Continuing with registrars, one of the highlighted meetings of Fundació .cat was with David Blanch and Marina Moreno from CDMON, the primary registrar for the .cat domain. This meeting provided an opportunity to strengthen a relationship that has grown over time. The trust between the two organizations is now stronger than ever, and the enthusiasm for collaborating on future projects is shared. This close relationship promises to offer new opportunities and benefits for users and the Catalan-speaking community on the Internet.
One of the primary concerns for Fundació .cat is user security. For this reason, we are working on a collaboration with the Global Cyber Alliance (GCA), a nonprofit organization dedicated to improving Internet security by reducing cyber risk. This alliance can open new paths to make the Internet a safer and more protected place.
Finally, we were also able to celebrate the appointment of the .cat Foundation's Corporate Director, Nacho Amadoz, as Vice-Chair of the Generic Names Supporting Organization (GNSO), one of the main organizations within ICANN. This appointment reinforces Fundació .cat's commitment to promoting and preserving the Catalan identity on the Internet.
The .cat Foundation's participation in the ICANN 78 conference has paved the way for future collaborations and opportunities that will benefit the .cat domain community and Internet security in general. The established alliances and strengthened relationships serve as a testament to the positive impact this organization has on the Internet landscape.