Press Materials
Download the latest published press releases
Featured press releases
Roger Serra, new General Manager of Fundació .cat
Roger Serra has been appointed new General Manager of the Fundació .cat, replacing Dr. Francesc Giralt who has held the position since February 2018.
The decision has been unanimously presided over by the Foundation's Board of Trustees, after a public process of free concurrence with the collaboration of Dr. Giralt.
Roger Serra (43 years old), has developed his professional career between Europe and Asia, first working at Universitat Autònoma de Barcelona (UAB) as an associate professor of Institutional Relations, to later working in research and investigation tasks in China and other Asian countries. He has lately focused his activities in managing an app and web development business of which he is also co-founder.
The election of Roger Serra want to continue the steps of Dr. Francesc Giralt in which the organization has moved forward in terms of results, leaving it in a very good place. The goals of this new era are to continue maintaining .cat as the most important cultural domain in the world, as well as start new alliances, activities and foundational projects that allow the Foundation to continue supporting the digital transition of the territories of Catalan language and its position as an active and pioneering digital cultural community.
Fundació .cat appreciates the commitment and dedication that Dr. Francesc Giralt has provided to the entity since he took over the role and wishes him the best of luck this new stage.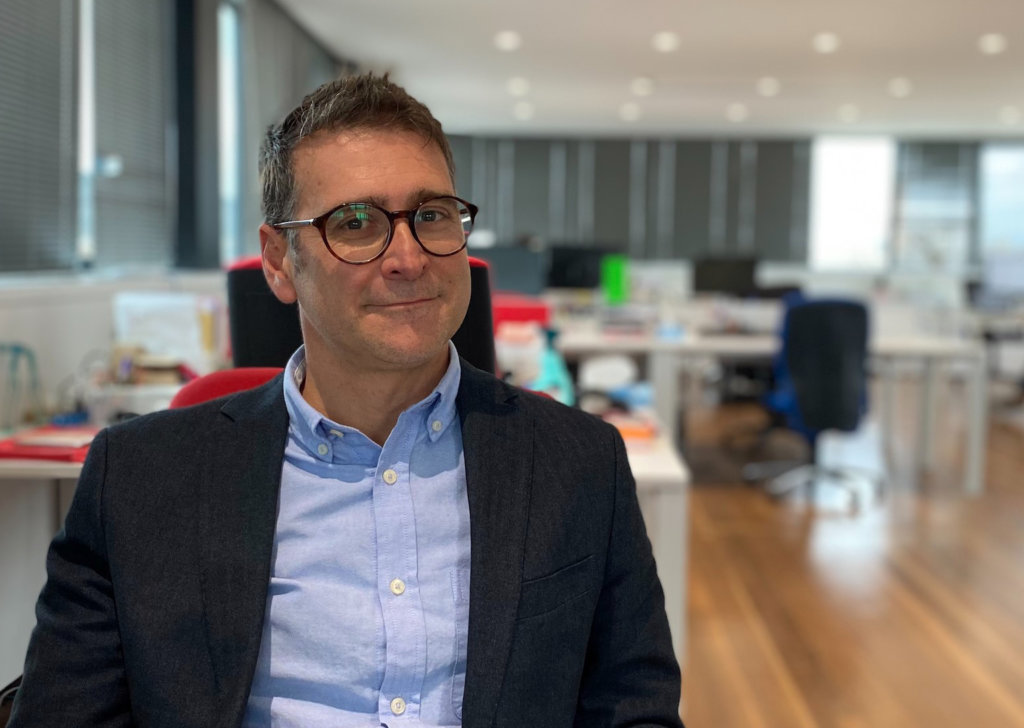 The .cat domain resists the onslaught of covid and continues its growth
The Fundació .cat presents the Annual Observatory of the .cat domain, an infographic analysis of the most relevant data of the domain during the last year that allows to compare the evolution of the .cat since 2005, the year of its creation. This year, the fifteenth anniversary of the .cat domain has coincided with a year of pandemic, but despite this, .cat has shown its strength and has continued its growth.
Currently, the .cat domain exceeds the 110,000 barrier, reaching the figure of 110,802 domains. This represents an increase of 1.55% over the previous year. "We are very happy to present these results just this year as the .cat domain celebrates its 15th anniversary. These data show the work and effort of the Board and the .cat team to reach all corners of the Catalan-speaking territory, both through our founding projects and through the alliances and partnerships we have launched this 2020", comments the president of the Fundació .cat, Carles Salvadó.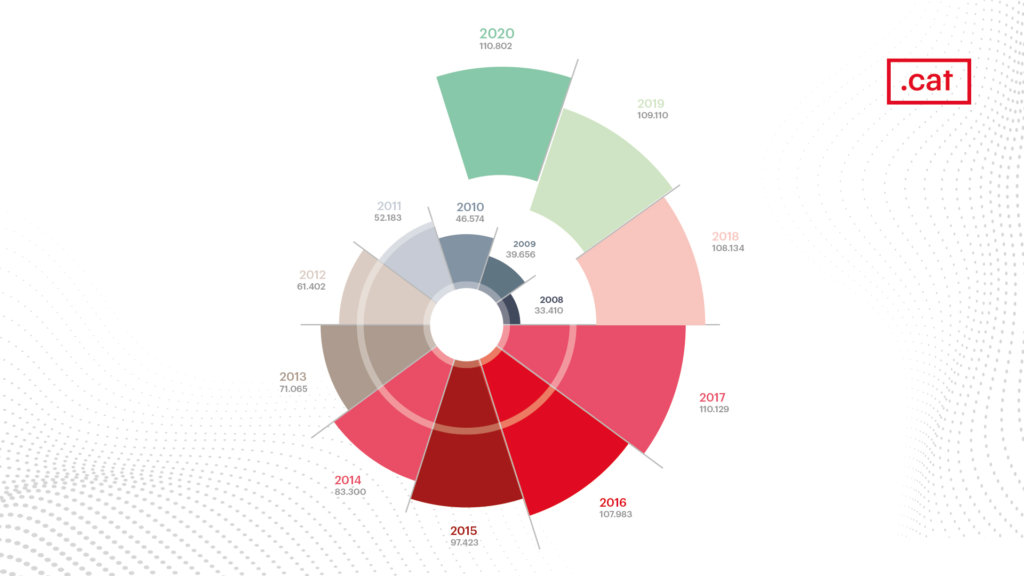 Press kit
Basic information on the Fundació .cat, its history and the foundational activities we carry out.
Visual resources
Below you will find the corporate materials of the Fundació .cat and the .cat domain for use with journalistic and non-profit purposes.