Press Materials
Download the latest published press releases
Featured press releases
The Fundació .cat and the Federació d'Ateneus de Catalunya will work together to help civil society organizations go digital and improve their presence in Catalan on the Internet
The Fundació .cat, private entity that owns the .cat domain, and the Federació d'Ateneus de Catalunya, which has 182 federated socio-cultural associations, have today signed a collaboration agreement that commits them to undertake joint actions to promote use of Catalan on the Internet among entities affiliated to the Federation.
The signing, which took place at the headquarters of the Fundació .cat, brought together the two presidents of the entities, Genís Roca, of the Fundació .cat, and Pep Morella, of the Federació d'Ateneus de Catalunya, to consider the work of .cat as essential for the development and digital training of the Catalan-speaking internet and a valuable asset for the entities of the territory.
With this agreement, the Fundació .cat wants to continue deepening its mission of promoting Catalan on the Internet, linking up through the associative network and helping Catalan civil society entities to go digital.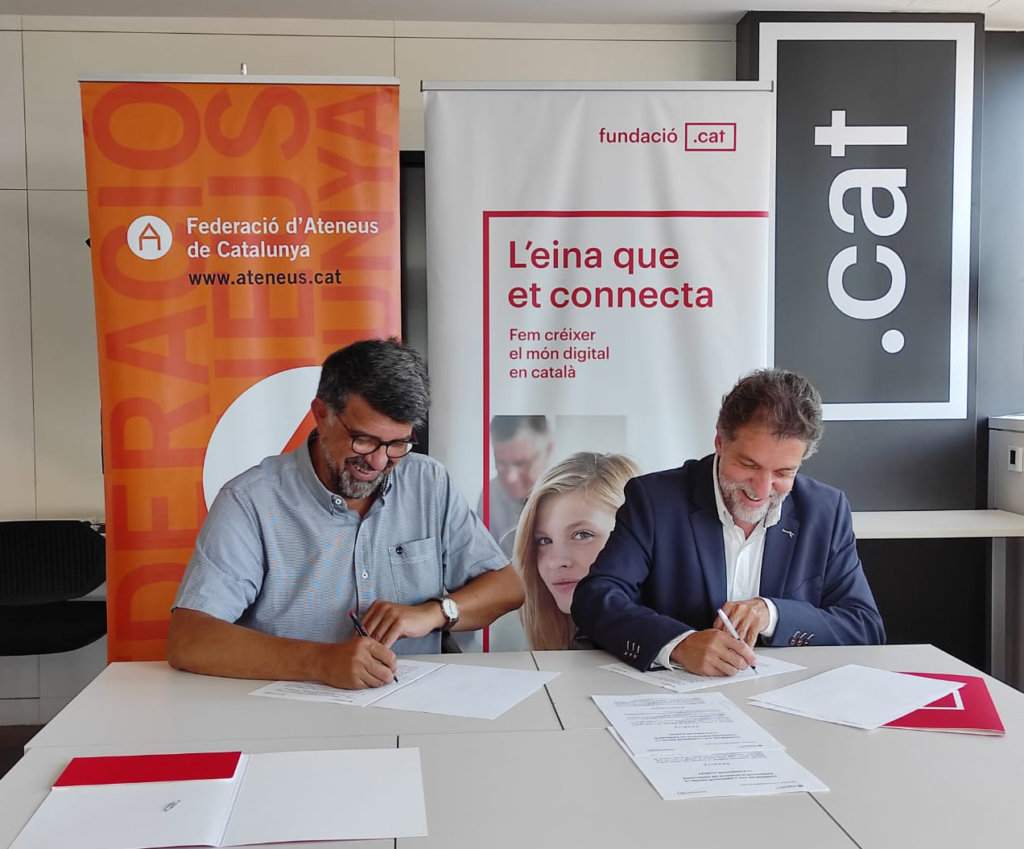 Roger Serra, new General Manager of Fundació .cat
Roger Serra has been appointed new General Manager of the Fundació .cat, replacing Dr. Francesc Giralt who has held the position since February 2018.
The decision has been unanimously presided over by the Foundation's Board of Trustees, after a public process of free concurrence with the collaboration of Dr. Giralt.
Roger Serra (43 years old), has developed his professional career between Europe and Asia, first working at Universitat Autònoma de Barcelona (UAB) as an associate professor of Institutional Relations, to later working in research and investigation tasks in China and other Asian countries. He has lately focused his activities in managing an app and web development business of which he is also co-founder.
The election of Roger Serra want to continue the steps of Dr. Francesc Giralt in which the organization has moved forward in terms of results, leaving it in a very good place. The goals of this new era are to continue maintaining .cat as the most important cultural domain in the world, as well as start new alliances, activities and foundational projects that allow the Foundation to continue supporting the digital transition of the territories of Catalan language and its position as an active and pioneering digital cultural community.
Fundació .cat appreciates the commitment and dedication that Dr. Francesc Giralt has provided to the entity since he took over the role and wishes him the best of luck this new stage.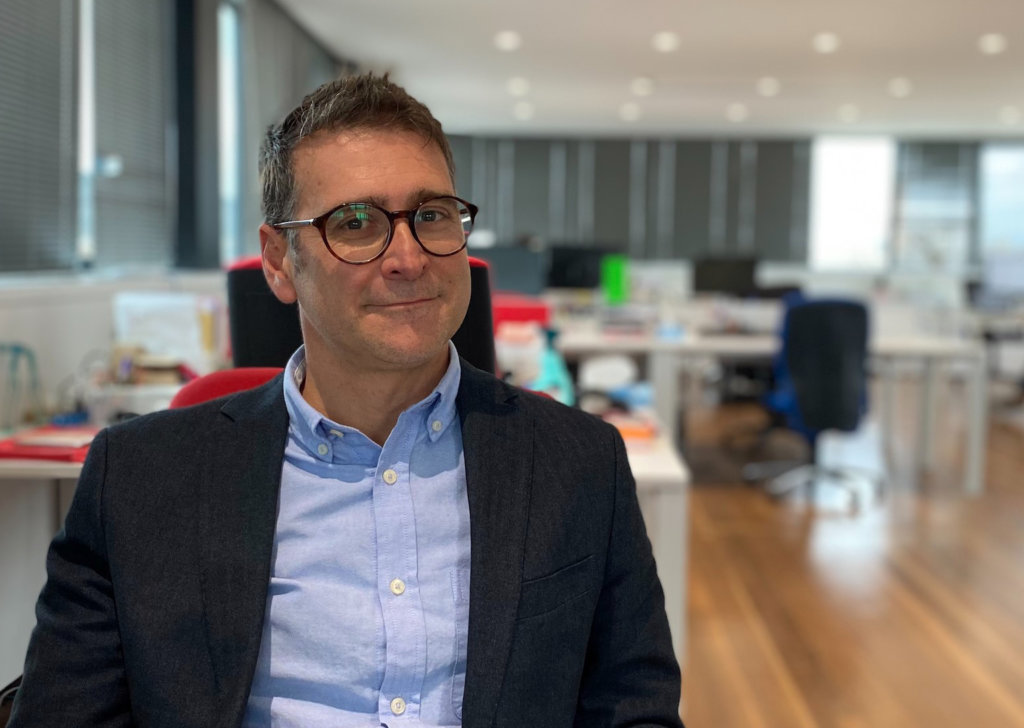 Press kit
Basic information on the Fundació .cat, its history and the foundational activities we carry out.
Visual resources
Below you will find the corporate materials of the Fundació .cat and the .cat domain for use with journalistic and non-profit purposes.