Notícies
> AINA as a tool for all Catalan-speaking territories
AINA as a tool for all Catalan-speaking territories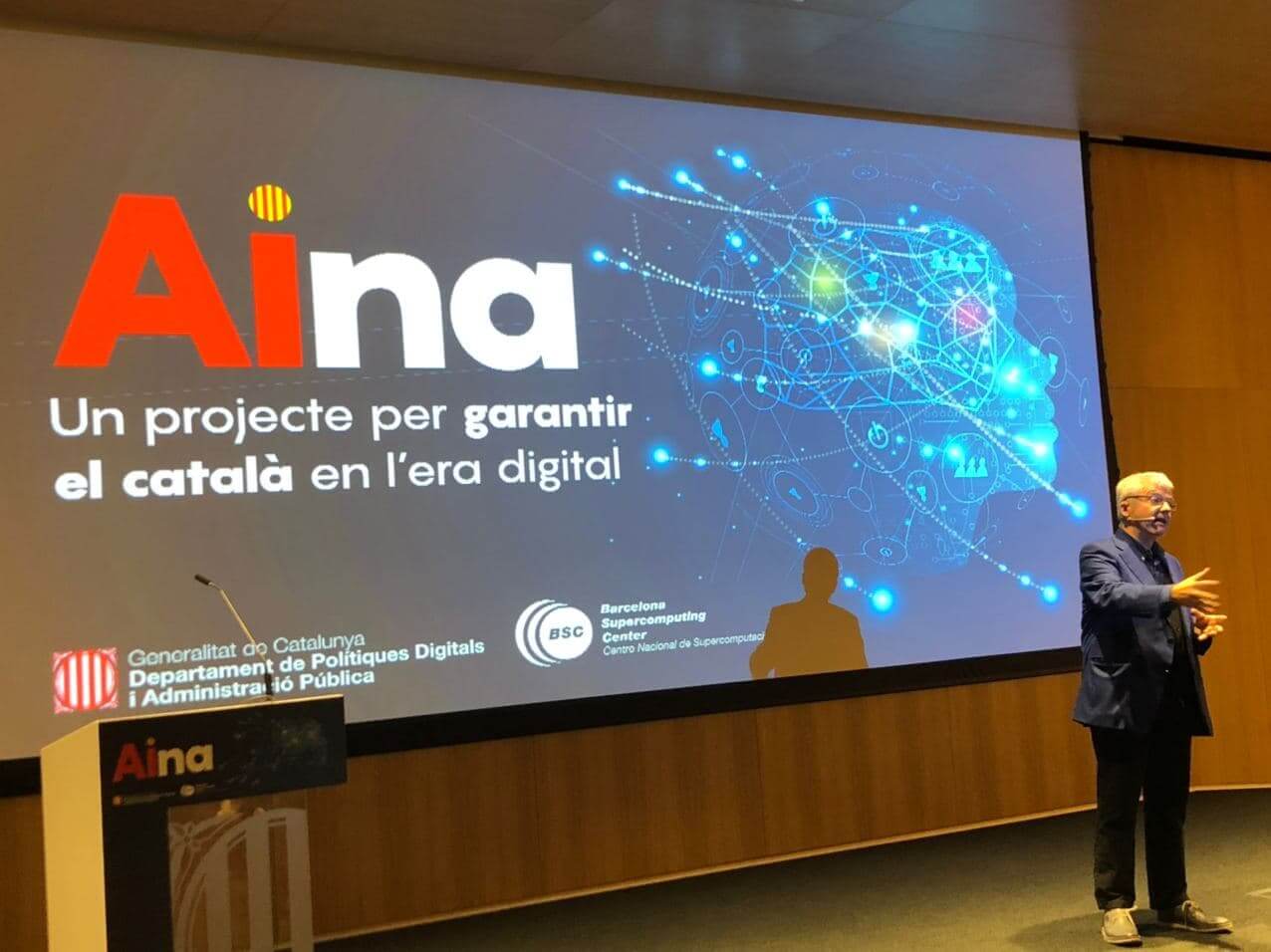 Last Wednesday, the AINA project was presented in public. It is a project promoted by the Department of Digital Policies of the Generalitat de Catalunya with the active participation of the Barcelona Supercomputing Center with its Marenostrum.
This project was born from proposals arising from the "Board of Directors for the promotion of the use of the .cat domain and the presence of Catalan on the Internet" of the Generalitat de Catalunya, with representatives of the departments responsible for digital, language, media and citizen services policies, as well as two representatives of the .cat Foundation.
The benefits and opportunities of the project can be simplified into Twitter-style messages: "AINA was born not only to be friends with Alexa and Siri. Her future, and the future of our language, depends on her being the teacher of both. "
At the end of the presentation of the AINA project, Dr. Joandomènec Ros, President of the Institut d'Estudis Catalans (IEC), asked the Honorable Councilor Puigneró what political actions would be taken to ensure that this project had an impact beyond Catalonia.
The answer to the question, how could it be otherwise, was political and politically correct.
Certainly, the answer to the need for the AINA to reach all Catalan-speaking territories is, first of all, a positive predisposition on the part of the Generalitat de Catalunya, which there is no doubt that it has it. However, in these political dynamics within the State, which even prevent communication in Catalan between Autonomous Communities where Catalan is their official language, we cannot expect or trust the political path. Civil and associative society, as it has done for many years, will have to replace with its effort, inventiveness and investment what the State will not do (despite being obliged by article 3 of the current Spanish Constitution "that we have given ourselves together ").
Fundació .cat, a private and independent organisation, without territorial conditions, with its founding purposes related to Language, Culture and the Internet, can be a tool available to the AINA. We proclaim ourselves sponsors of the AINA, and we will do what is necessary for their growth and for their use and enjoyment throughout the Catalan-speaking territories. The future is in us.
Carles Salvadó
President of Fundació .cat