Notícies
> Antonio Morales: "There is a lack of LGTBI-themed YouTube channels in Catalan"
Antonio Morales: "There is a lack of LGTBI-themed YouTube channels in Catalan"
29 June 2020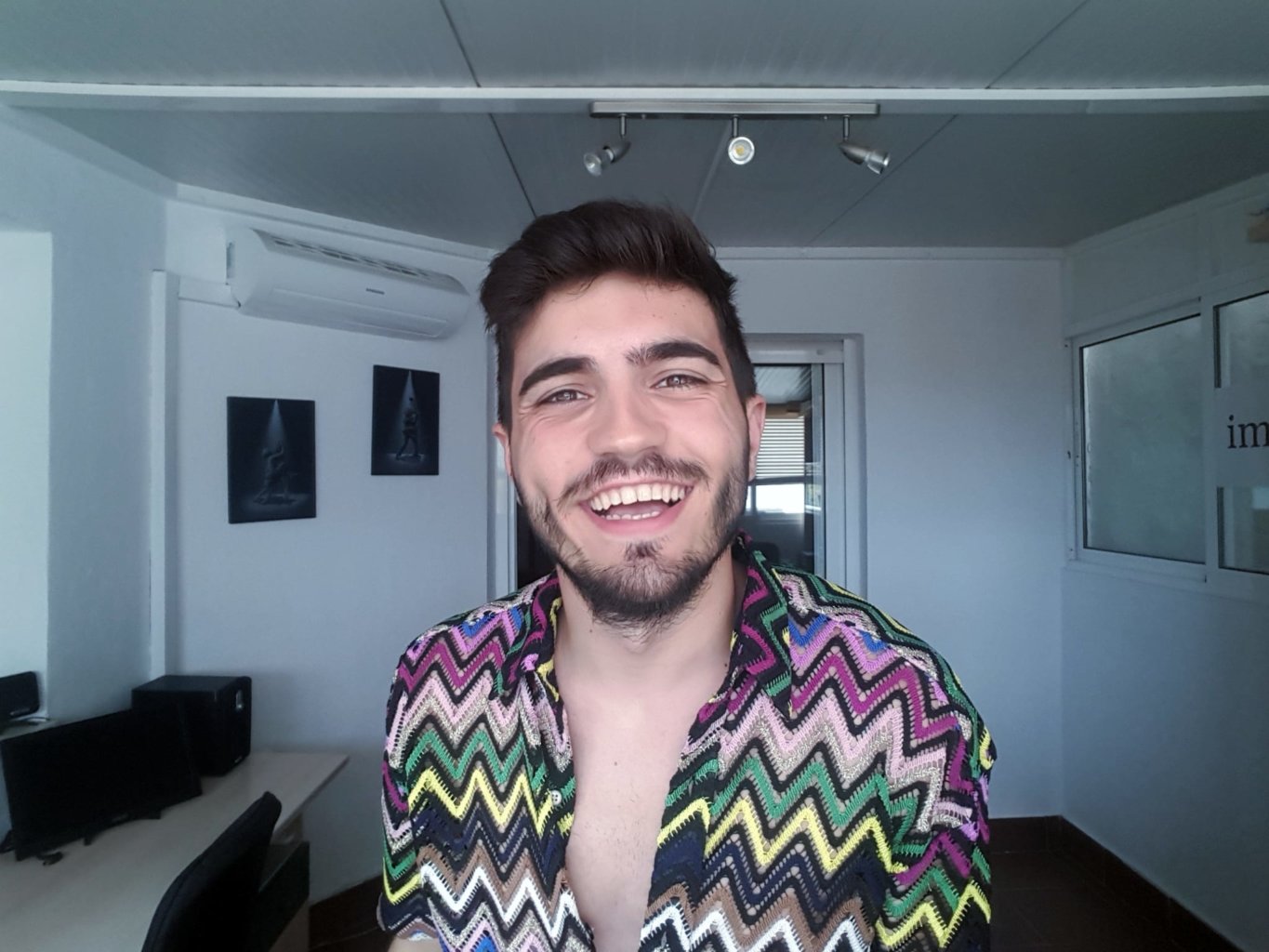 Antonio Iau. 23 years old. He is from Canals and a music student in Alicante. He defines himself as a voracious YouTube consumer who has recently decided to become a YouTuber himself.
Tell us about yourself, Antonio.
I am from a town in Valencia called Canals, but now I live in Alicante, where I am currently studying music. The idea of recording and editing videos has always caught my attention: I had never got into it, and with the whole lockdown and career stress I decided to go for it. I did not really think I would continue; I made a presentation video and, as a result, more ensued. It was then that Canal Malaia contacted me. I have always been drawn to creating digital content. I have never got around it before, because I consider it a highly complex world: keeping your followers loyal is quite difficult to achieve, although Malaia is coming up with some pretty cool stuff, too.
And you have taught yourself all this: you have never done anything related to video editing before.
I am studying music, acting and percussion, which has nothing to do with that. I am teaching myself to watch videos, and my partner has studied marketing, so in this sense I get some more input, but the rest is completely self-taught.
Tell me also what your reference points are. Jaime Altozano, for instance, considering that you come from the world of music?
The music Jaime Altozano talks about is very specific. I consider him a great reference point, since he is very important in the world of digital creation and more so in music; I am a fan of his, but I follow more YouTubers like Malbert or Kikillo. People who create funnier, more natural videos, that is what I think about, what happens to me, what I feel like telling people who watch me. I do not want my channel to focus only on music – with all that lockdown stuff, I was also quite overwhelmed by music. I wanted to get away from that. I want to make some funny, short videos … Just plain fun.
The topics you address on your channel are quite diverse: Instagram, Eurovision, Caribe Mix …
When I was contacted by Canal Malaia, they asked me what I wanted to make videos about. I did not have a clear idea then, but I was clear about the fact that I wanted to do what I felt like. If one week I wanted to talk about music, then I talked about music; if I received clothes and wanted to try them on, then I tried them on. I do not want to confine myself to a particular topic, because I am not like that in real life either.
How did you get into touch with Malaia?
After a video I made trying on clothes, I saw Juliana Canet announcing the creation of a digital platform. I contacted them, told them that I had just started and who I was, and two days or so later Arnau Rius contacted me telling me that they were interested, that I should send them a proposal and that then we would see if it fitted in with the idea they had of creators. I sent them the proposal they asked for, and they told me to go ahead with it all without a hitch.
Actually, you were already following some members of Malaia, were you not? Did you have any other reference points?
Yes, I followed Juliana Canet and Bru Esteve. They are obviously reference points for me as well, because Canet, for example, is not closed to any topic either. You can talk about anything. I feel much more identified with this type of YouTuber than with those who focus on a specific topic.
Clàudia Rius told us that Malaia is also a space for exchanging tips and tricks.
We have not yet been able to connect with each other to chat or agree on this aspect, but it is true that we share a WhatsApp group and that we are there for each other. I know that, any time I need help or have any questions about any platform or something, I can resort to that help.
And do you have any reference points among Valencian YouTubers?
Many people tell us: "You speak Valencian, you are not a Catalan". I speak the same language. Many people from Catalonia are following me, since they understand me in the same way I understand other Catalan YouTubers. I follow Miss Tagless, who I think is the best known of them all, and a guy called Frank Surimi, who does not have many followers and has few videos, but I have always been struck by the content he has created and the editing he does, and I find it interesting.
Are YouTuber newbies successful in the Valencian region?
In that sense, I have known Juliana Canet for a year and Bru Esteve for six months. However, it is true that, when Canal Malaia got in touch with me, I discussed it with my friends, and two or three people reacted by saying: "Gosh, you will rub shoulders with Juliana Canet!" And I asked them: "Do you know her?" While it is true that they are not as renowned as a Spanish-speaking YouTuber, it is also true that there are, actually, people who know them.
What do you miss in our language in the field of digital content creators?
The channels I follow most are humour channels, with a very light humour for younger people. I recognise myself as an LGBT person, and the feeling I have is that there are many channels of this type that talk about highly diverse topics, but there are almost none by Catalan speakers. I want to build my channel around that, a channel where you can talk about Eurovision or Operación Triunfo (a talent show) or whatever you feel like.