Notícies
> Small guide to websites where you can find ebooks in Catalan
Small guide to websites where you can find ebooks in Catalan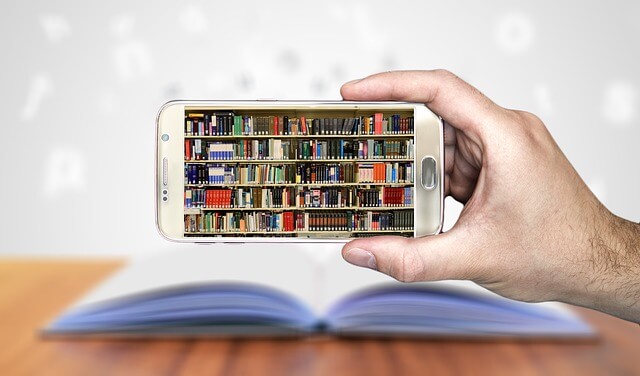 August is synonymous with holidays, and holidays, for many, is synonymous with relaxing with a good read. Well, this summer we suggest you to read any of the titles available in this small guide to digital books in Catalan. Oh, and you'll find a very wide range of free books. Now the most complicated thing is to choose one.
Let us start with viquitexts. Viquipèdia offers a wide range of free e-books in Catalan in the public domain or under CC-BY-SA i GFDL licenses. The catalogue is made up of classic texts, both Catalan and international. There are real gems, such as Verdaguer's
El catàleg està format part per textos clàssics, sigui catalans com internacionals. Hi ha autèntiques joies com el Canigó de Verdaguer, els Diàlegs de Plató, les obres completes de Joan Maragall o Contes, de Hans Christian Andersen. Podeu visitar el catàleg complet en aquest enllaç.
LlibresDigitals.cat és un espai útil de trobada dels lectors i els escriptors de llibres digitals en llengua catalana. Funciona com un amuntegador, ja que els llibres no es troben a la seva pàgina, sinó que hi trobareu els enllaços per descarregar o comprar el llibre que desitgeu. Aquí l'oferta és generalista, hi ha un espai de novetats editorials i tot el catàleg està classificat per gèneres. En fer clic a algun llibre, podreu llegir una petita ressenya de l'obra, així com una biografia de l'autor. A banda, trobareu la informació de compra necessària, el preu, el format i el venedor.
Per acabar aquesta petita llista, una referència a les editorials en paper que fan una aposta especial pel llibre digital. Per una banda, el portal Llibres.cat, un projecte de la llibreria La Impossible de Barcelona. En la seva secció llibres.cat/ebook trobareu una infinitat de títols per comprar de totes les categories i per a totes les edats. D'altra banda, l'editorial Virus té bona part de la seva oferta literària sota llicències lliures i per a la seva lliure descàrrega en format PDF, "una aposta imprescindible en una societat en la qual les desigualtats socials també es tradueixen a l'hora d'accedir als continguts culturals". Podeu accedir al llistat de llibres en lliure descàrrega en aquest enllaç.