Notícies
> Cercle Tecnològic presents the 15th edition of the Technological Sector Barometer in Catalonia
Cercle Tecnològic presents the 15th edition of the Technological Sector Barometer in Catalonia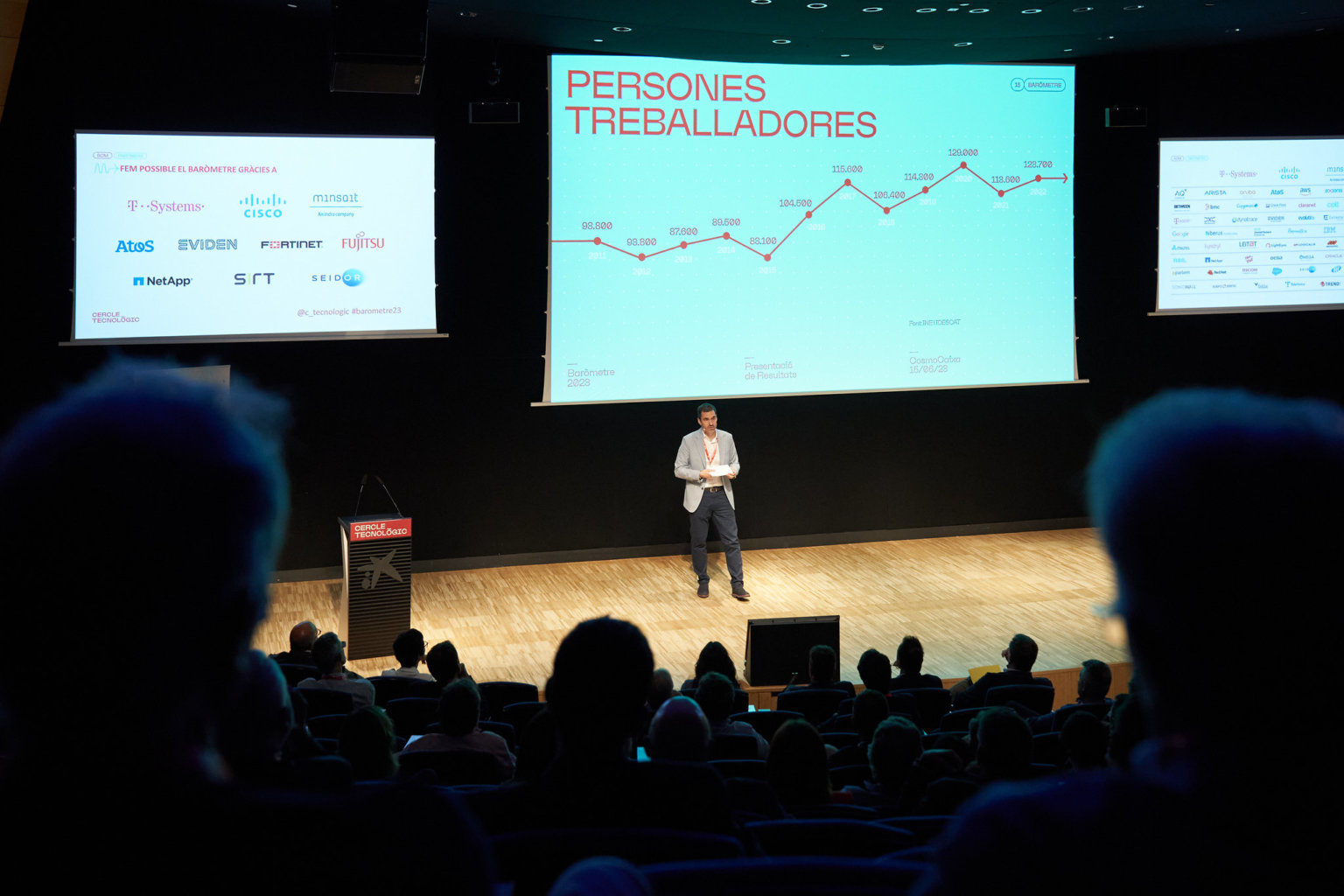 Yesterday we attended the presentation of the 2023 Technological Sector Barometer in Catalonia, a study promoted by Cercle Tecnològic that celebrated its 15th edition this year.
During the presentation, some of the key data of the ICT sector in Catalonia were shared:
More companies and jobs
• The latest published data shows that the sector has been able to create new companies, reaching 17,811 companies in 2022. The trend of recent years and the official projections indicate that this year the number of ICT companies in Catalonia will comfortably exceed 18,000.
• 2022 has also been crucial for job creation. Available information from the first quarter shows that 2022 ended with a significant recovery of jobs after the post-pandemic corrections, reaching 123,700 employees in the ICT sector in Catalonia.
A sector concerned about talent drain
• 54.4% of the surveyed companies consider talent drain to have a strong and concerning impact on the technological sector. This data has persistently remained above 50% in recent years, allowing the Barometer to reflect its importance for the sector. Ten years ago, this figure stood at 30%.
• The main reasons highlighted by the offering companies regarding this issue are uncompetitive salaries (71.9%), followed by worse working conditions compared to other countries (53.9%).
Cloud platforms and AI, the technologies with the greatest impact
• For ICT offering companies, cloud platforms and cloud solutions, mentioned by 62.4% of the companies, are the technologies that will have the greatest impact in the coming year, followed by artificial intelligence and its applications at 58.10%.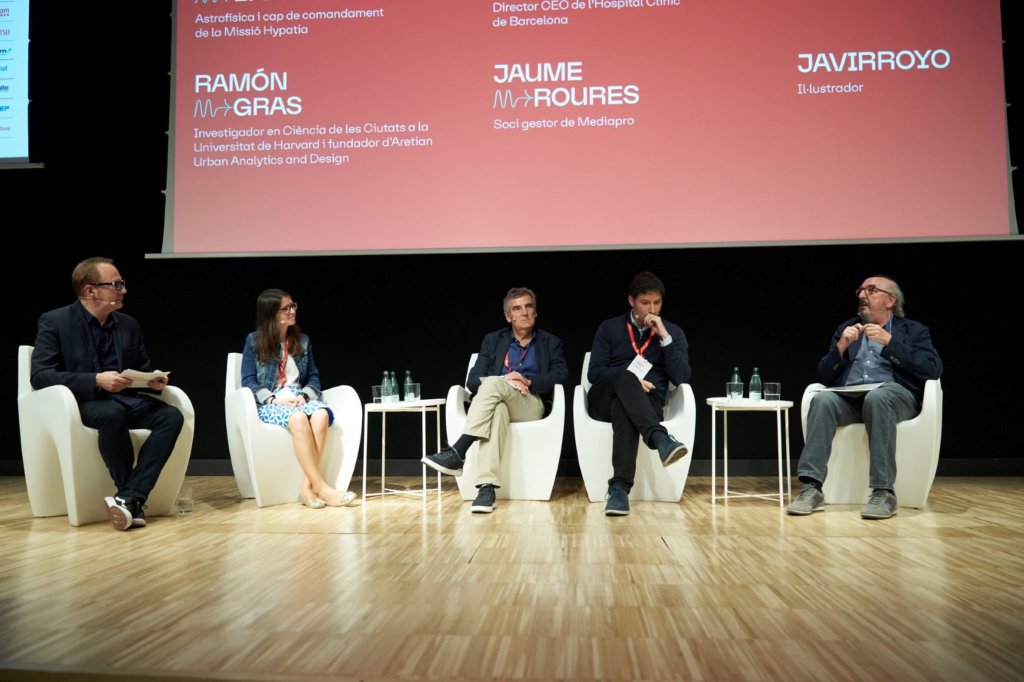 After reviewing the main data, a round table discussion titled "
From SMS to AI: Rapidly Evolving at High Speed
" took place with
Mariona Bàdenas
, astrophysicist and head of command for the Hypatia Mission;
Josep Mª Campistol
, CEO and director of the Hospital Clínic of Barcelona;
Ramon Gras
, researcher in Urban Science at Harvard University and founder of Aretian Urban Analytics and Design; and
Jaume Roures
, managing partner of Mediapro.
For more information, please refer to the 2023 Technological Sector Barometer in Catalonia.