Festibity, the ICT festival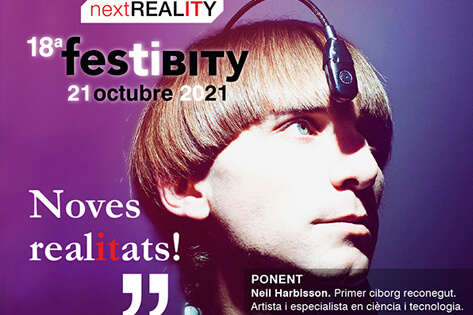 Under the slogan nextREALITY, the 18th edition of Festibity will take place on Thursday 21 October, starting at 18:30h. The aim of the event is to open a space for reflection through a transgressive and attractive format.
The event will be presented by the journalist Xantal Llavina, presenter of the programme Revolució 4.0 on Catalunya Ràdio. It will feature the presence of Neil Harbisson, the first cyborg person in history, and the performance of Basket Beat, an initiative that supports people in their personal growth through the creation and learning of music in a group and with basketballs.
During the event, the winners of the mentions and prizes in the FIB, Honorary, FiberEmprenedors, ICT Initiative and Solidarity categories will be announced. The event can be watched live on FibracatTV.