Notícies
> Winners of the first Premi Bcn Fem Tech Award
Winners of the first Premi Bcn Fem Tech Award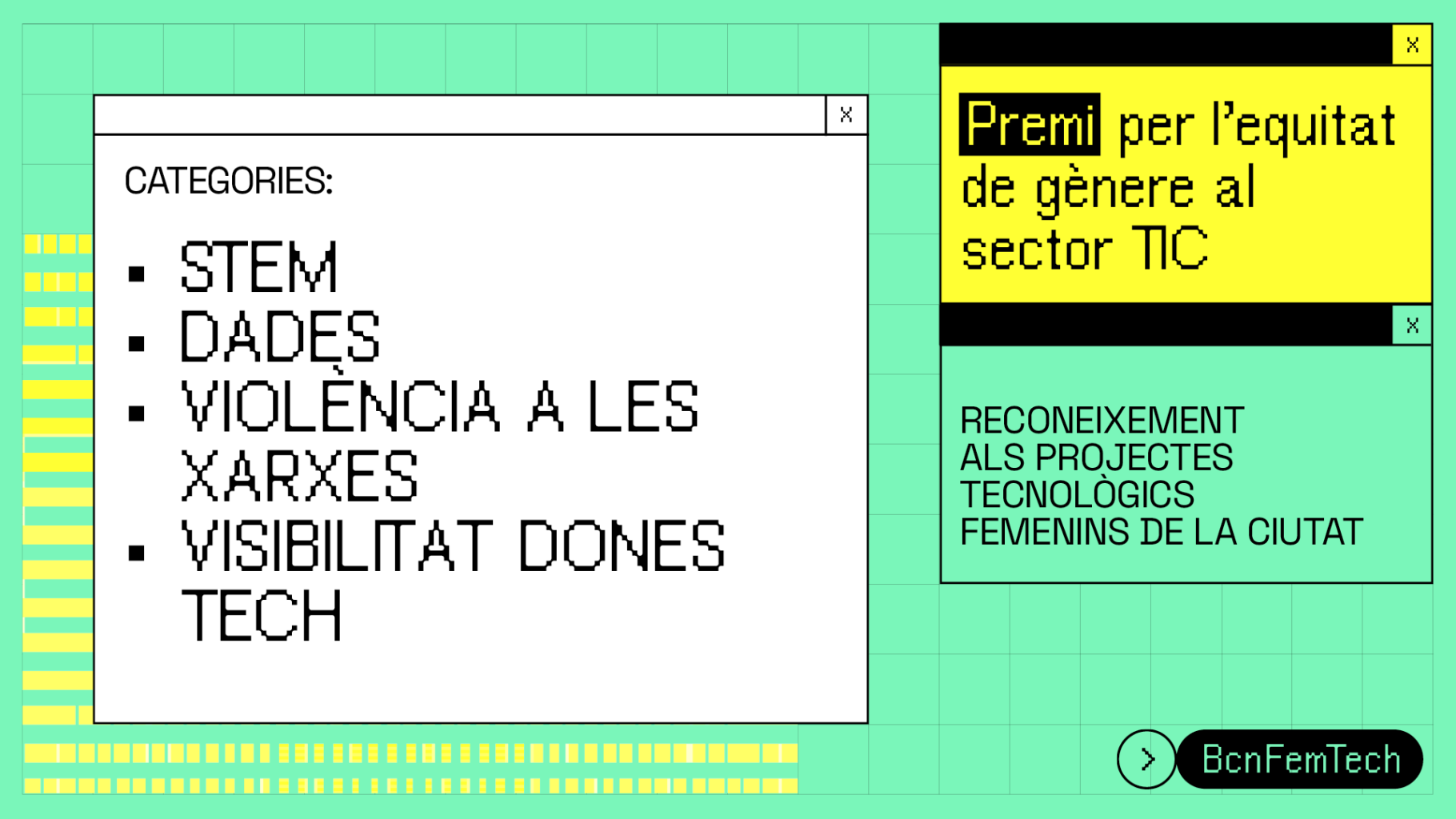 We already know the first winners of the Bcn Fem Tech Awards, given by the Barcelona City Council with the aim of giving visibility, recognition and support to projects in the ICT and Communication sector led by women. All to help combat the gender gap in the city of Barcelona.
The jury of the first edition of the awards has unanimously proposed the following candidates as winners:
Category A: STEM, gender and childhood
Asociación Espiral, Educación y Tecnología with the project "Technovation Girls Catalunya".
Category B: Data with a gender perspective in the technology sector
DIGITALFEMS Association with the project "Open Data on Women Technologists in Barcelona".
Category C: Violence on the networks
Adriana Aguirre Such and Stefania-Maria Kousoula with the project "Sischain: a Blockchain of Sorority".
Category D: Visibility of tech women in the city of Barcelona
Proferox Invest S.L. and Meritxell Bautista, with the project "FIBRACAT TV".
As for FIBRACAT TV, this is the sixth recognition it has received since its creation in June 2020. More than 80% of the programming is produced in-house and 94% is created in Catalonia. It is also the only DTT channel broadcasting throughout Catalonia with more than 95% of its content in Catalan.