Notícies
> Evaristo González, director of an institute: "With the pandemic, the digitalization of education has accelerated a lot"
Evaristo González, director of an institute: "With the pandemic, the digitalization of education has accelerated a lot"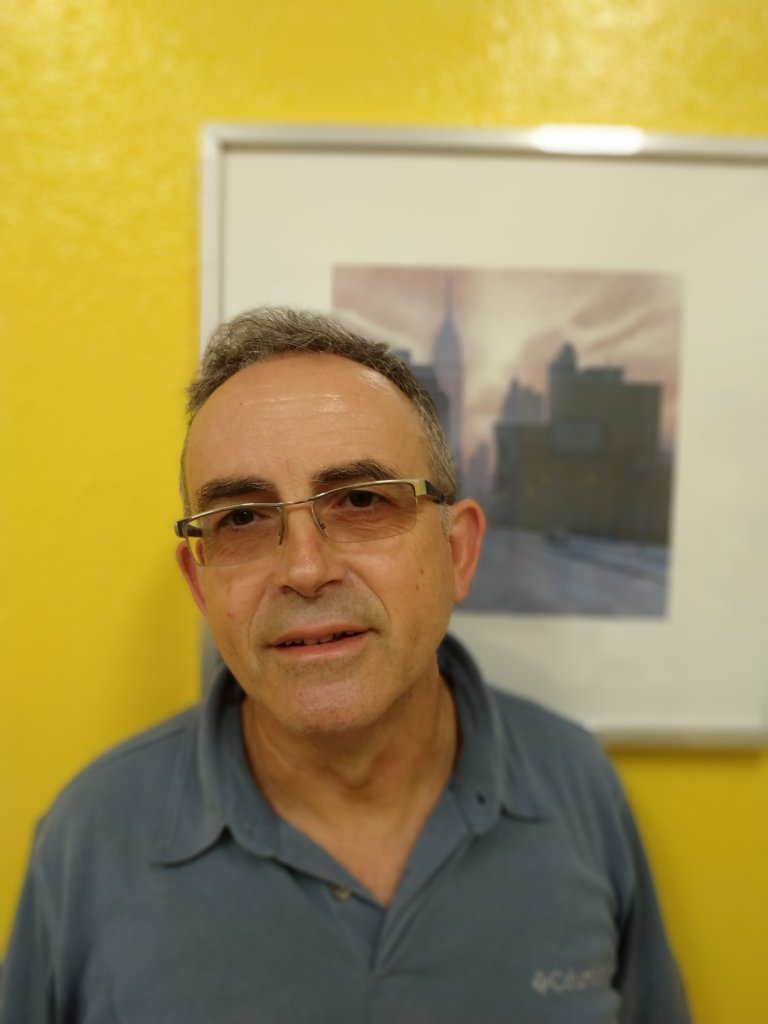 Evaristo González is the director of the Torre del Palau Institute in Terrassa. He explains that in his center the digitalization of education has been a reality for years. We chatted with him to find out how they are living these pandemic and teaching times.
How has the pandemic and confinement accelerated the process of digitization of education?
From March 13, the world of education had to adopt teleworking and teleteaching to continue a normal life simulation. In the case of my school, however, the change was not very noticeable because we have been adopting ICT in education for 21 years. Face-to-face must be related to virtuality. We created a process of acceleration in terms of technological structure and digital learning. Each student has their laptop and we have all the books in digital format.
Globally, however, everyone had to put the batteries in place and there was a forced acceleration in digitization. The response has been very good, who would tell us that a virus must arrive to speed up a process that has been underway for years.
What are the problems with the digital divide in online education?
The term easy gap is an almost superficial way of talking about student infrastructural shortcomings in terms of technology. Not having a good connection or device. The gap, however, can be deeper and goes beyond machines.
We may have a computer in every home, but not know what to do with it, how to work online educational content. How is the face-to-face format transformed into the non-face-to-face format? In addition, we need to stop and think about what digital training teachers have and what digital training students need to have to take classes.
Why have schools or institutes like yours implemented these digital processes but most have not?
There have been different phases in terms of the digitization of education in recent years. The world of education is a conservative world, in the sense that it implies that it is easier to continue with the normality of everyday life within the comfort zone than not to face an a priori unpredictable situation such as digital education. .
Lately, the Department of Education is working hard on the issue. For example, with the creation of the Directorate General of Innovation and Digital Culture and the programs and measures they have proposed. However, people must join the programs proposed by the Department. We have to have an open mind, believe in the importance of digital and work on it, it's not worth giving it your all. Now many have put the batteries with the pandemic, but this cannot stay here, digitization must continue. The world is digital.
In mid-December, the Plan for the Democratic Digitization of Schools was presented. He proposes to use free software to try not to use Google and other large corporations that make controversial use of the data. What do you think?
It's interesting. We always work with Linux, for example, which is free software. In general, free software has many advantages, but also some disadvantages. One of the problems is that it limits a lot. If you want to work with software for artistic creation or robotics, you have to go through Windows. I understand the issue of data protection, but the truth is that if the Google Classroom app hadn't existed during the pandemic, many schools don't know what they would have done. After all, every time we leave home or pay by card, we are offering data.
In any case, the proposal is interesting and what is needed is that it does not become an island in Barcelona and has continuity and expand throughout the territory, providing the necessary resources.
In the current context, so digitized, how can it be done to preserve students 'digital hygiene?
Sometimes the problem of teens and digital hygiene has more to do with parents, who are more attached to screens than their children. The screen sticks, because behind there are companies looking for just that, stick us.
There are many strategies. Some apps already tell you how much time you've spent in one day. Parents can also control these routines. But it is clear that the key to everything is to educate and not ban. In this, schools play an essential role. We need to educate in digital using digital, not explaining it through a PowerPoint. There are centers that have banned the use of mobile phones by students, we do not. We have it regulated with non-restrictive rules, but it makes no sense to ban it. And listening more to teenagers, what do they think of Tiktok, for example?
Digital hygiene involves talking a lot and making the teen aware that they need to self-regulate.