Notícies
> An app for safer travel in pandemic era
An app for safer travel in pandemic era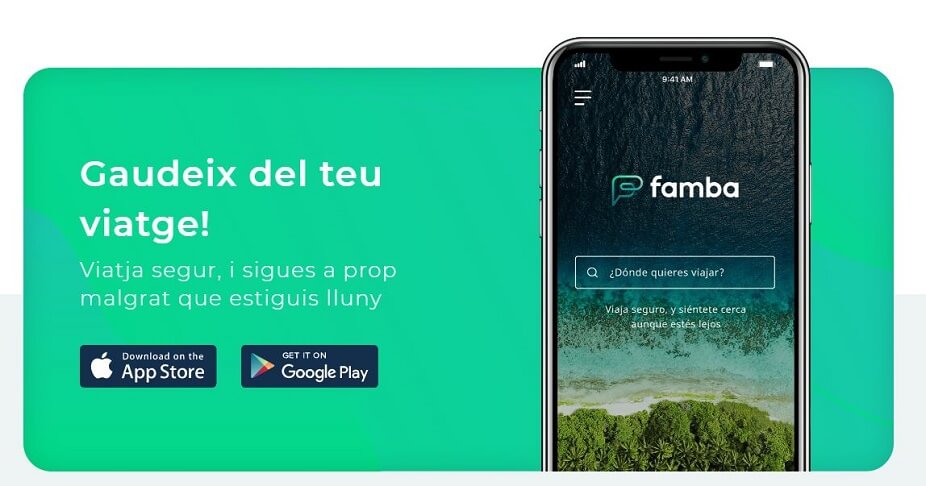 When deciding what to do on holiday, in addition to the typical doubts about the economy, the weather or tourist attractions, this year we are once again adding pandemic safety. Unlike last summer, however, vaccination is already a reality and the European Union has already launched the Covid Certificate.
Despite the still obvious health risks, it is safer to travel than it was last year. In part, thanks to Famba, an application presented by the Hospital Clínic de Barcelona. Designed to offer personalised healthcare to its users wherever they are.
First, the app offers preventive pre-travel information on the customs and habits of the destination, but also on the covid vaccination situation or the state of the pandemic. On the other hand, Famba offers a travel package thanks to which the user establishes a real-time connection channel with health professionals. If necessary, health workers will assess symptoms and provide advice to travellers in need.
This personalised care service is not for free. Prices range from 5 to 10 euros for a one or two week stay abroad, or almost 80 euros for people who need diagnostic and advisory services for a whole year. The app is available for Android and iOS and can be found in Catalan.