Notícies
> Marta Meneu-Borja: "It is important to find a community that does the same as you"
Marta Meneu-Borja: "It is important to find a community that does the same as you"
14 July 2020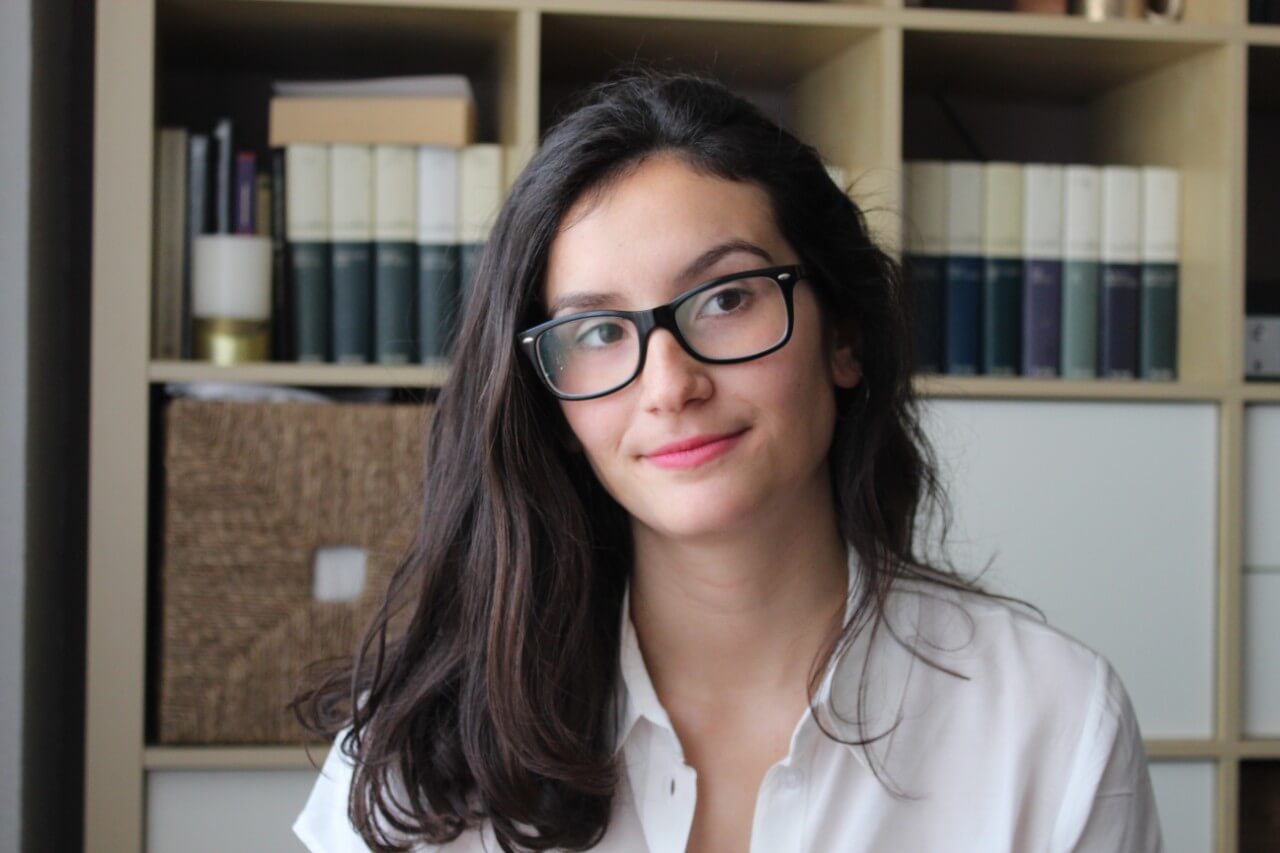 We talked to the Valencian BookTuber behind the book recommendation channel La Prestatgeria de Marta.
Tell us about yourself, Marta.
I am 21 years old and I started creating this kind of content when I was a second-year student of journalism at the University of Valencia. I have always liked the idea of creating content on the Internet and I have been consuming BookTube for a long time.
And what led you to take the step to become a creator yourself?
My motivation was a little bit linked to the language issue and, partly, wanting to jump in out of curiosity. I just thought that I was watching videos of people talking about books in Spanish or English and I had always missed people doing this in Valencian or Catalan. Thus, I started the channel, because the Bromera publishing house, which is a very large publishing house here in Valencia, launched a kind of promotion, according to which, if you made a video review and sent it to them, they would give you a book as a gift. I saw that I liked doing it, and the publisher liked it too, and from then on I created the channel.
And how have you been doing since then?
I finished my degree now, and starting a channel on the Internet in my language and on books may look like I would have just a few followers, but actually, as it is such a small world, where there is almost no one, has opened up many doors for me. Both personally and professionally, because if you work in journalism and communication, you can meet a lot of people in this field.
What were your reference points in Spanish and English?
Well, in Spanish El Coleccionista de Mundos, by Sebas G. Mourel, Raquel Bookish … In English, the channel by a girl called Poland Bananas Books or Jesse the Reader. In Catalan, I followed Marta Botet and her channel Recomanacions de Llibres, which showed me that it is feasible.
And beyond BookTube, are you a consumer of YouTube content in general?
While it is true that 70% of my subscriptions are about literature, I also like to watch other types of content, for example, lately I have been following a girl from England named Hannah Witton, who talks about issues related to sex education. Or, for instance, here in Valencia, there is a community called Valentubers. I saw that you were talking about Canal Malaia, because it is a bit like that, but done as an internal community, with a WhatsApp and a Telegram group. That is how I have met a lot of people who have a YouTube channel in Valencian and who talk about other things. There is Miss Tagless, who talks about everything, or many travel and video game channels.
But first you get to Marta Botet, right?
My first contact with people who created content was with Catalonia. I think that, in Catalonia, something called Jornada de Joves Lectors (Young Readers' Day) was being organised, and there I met Botet, Mixa and many people from Andorra who were creating content. Valentubers came later: I knew more people from Catalonia.
Mixa also told us that you have a WhatsApp group where you can find all the people who make content related to books.
Yes, we have a group that arises from this meeting of young readers. And then Mixa came up with the idea of creating an Instagram channel. But, for instance, here in Valencia Valentubers was a friend's course project that works as a magazine. They have a website, Twitter and Instagram. It is a bit like a container to explain who has released new content, a space for people to have people indexed who create content in Valencian, etc.
Apart from you in Valencia, is there anyone else who is BookTubing?
I do know there is a girl whose channel is called Paper i Píxels (Paper and Pixels), who started before me, but she is older. Amaia Crespo is her name, and she is also a writer. When I started, my reference points were Marta Botet and this girl. Right now, I could not tell. I know Valencians who BookTube in Spanish.
And bloggers or instagrammers who also do it in Valencian?
I mostly know people from Catalonia, but here in Valencia there are very few initiatives to create literary content in Valencian.
What professional opportunities have opened up for you by BookTubing in Valencian?
You do not aim to make money from creating content on the Internet, let us face it: it is super difficult and more so in Valencia and about books, but this is a stepping stone to meet people from publishers, including Catalan publishers that have contacted me to send me new releases. Also cultural media. Professionally, I am very interested in the whole cultural branch.
And what do you miss within this community?
I miss the fact that there are not more people who create the same content as me, but in Valencian. In the Spanish- or English-speaking BookTuber field, there is cooperation and feedback. It has been more difficult for me, although I have made videos with Mixa and have had contact mainly with people from Catalonia. It is important to find a community that does the same as you do.