Notícies
> Send a video to the moon to celebrate the birthday of VLC media player
Send a video to the moon to celebrate the birthday of VLC media player
16 February 2021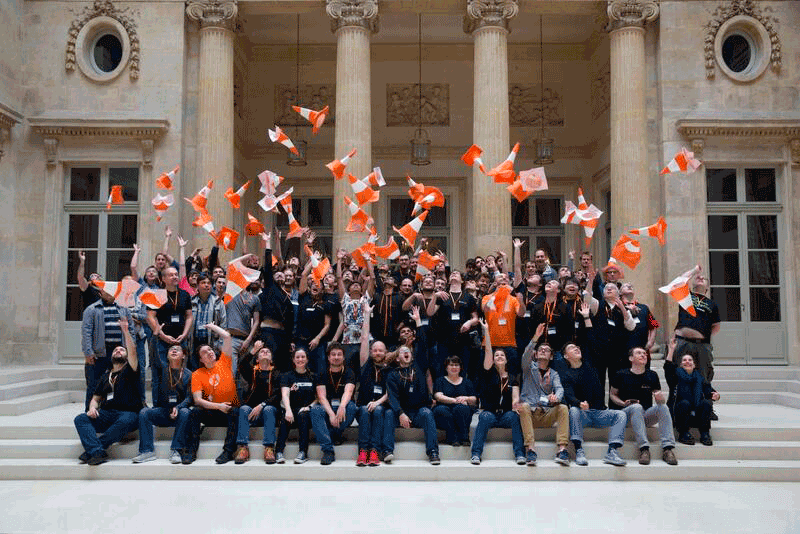 During this month of February, the most used media player in the world, VLC/Videolan with its distinctive orange cone logo, celebrates its twentieth anniversary. It is a free and open source software program that is used to play audio or video in any format, and has already been downloaded more than 3.5 billion times in its twenty-year history.
It was a group of students called Via Centrale Réseaux who started the project, which was consolidated when the director of the École Centrale de Paris made the VLC/Videolan code available to everyone on February 1, 2001 under the GNU GPL license.
In addition, we can enjoy this program in Catalan thanks to the work of the Softcatalà team, which presented the Catalan translation of version 3.0.0 of VLC three years ago, in February 2018.
To celebrate the anniversary, the program team has come up with a very ambitious idea. VLC Media Player will send a time capsule with videos to the Moon. Want to send a video message to the moon for future satellite explorers to see? Just go to this website and upload a video. The time capsule with videos (which will be shaped like an orange cone) will travel to the moon in late 2021, forming part of the first commercial flight to the satellite. The capsule will be attached to the Peregrine mission, which will remain forever on the Moon. If you are interested, you need to hurry, as the deadline to submit videos ends on February 20.